Are you headed to Zion National Park for summer vacation? Here are 6 ways to make the most of your Zion vacation and have an epic summer adventure.
1. Explore Kolob Canyon
Summer is a great time of year to visit the less populated Kolob Canyon area, in the northwest corner of the park. Up above 8,000 feet elevation, Kolob Canyon offers cooler summer temperatures than the main canyon. A 5-mile scenic drive that ascends past stunning red rocks of Kolob Canyon, ends at the Kolob Canyons Viewpoint where you'll get an epic view of the finger canyons. Hikes in the Kolob section of Zion include Timber Creek Overlook Trail (quick, easy stroll); Taylor Creek Trail (easy to moderate hike); North Fork or South Fork of Taylor Creek (both moderate). Backpackers can explore more strenuous, extended hiking like Beartrap Canyon Loop, La Verkin Creek Trail, or Camp Creek in the "lost" section of Kolob. Some remote trails require a permit and rappelling experience.

2. Cool Off In The Narrows
After a short, mostly shaded stroll along Riverside Walk to the Temple of Sinawava, step into the cool waters of the Virgin River at the mouth of The Narrows. Those with permits can go deeper into the slot canyon, as long as there are no flash flood warnings. At least 60 percent of The Narrows is spent wading (and sometimes swimming) through the Virgin River, but the payoff? Epic.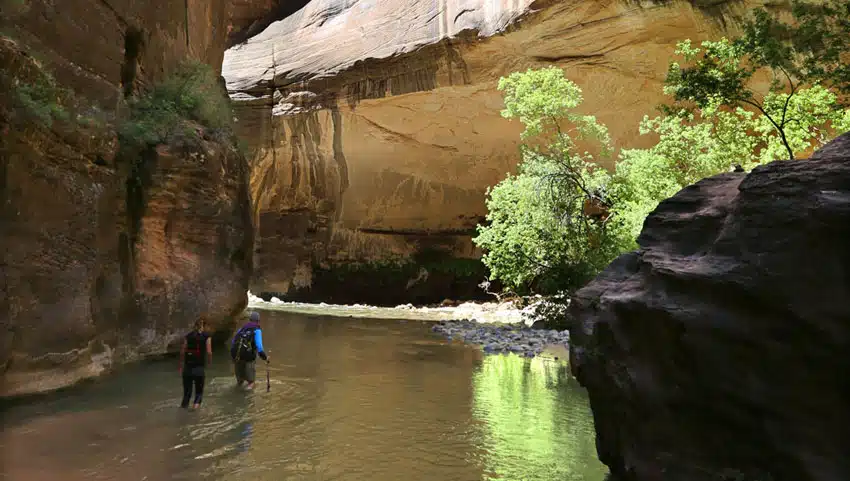 3. Hiking advice
If you're exploring Zion National Park on foot, stop by our adventure center before you head out. Our expert guides can share hiking tips for any skill level and interest and info about trails from the easy Riverside Walk to more adventurous hiking adventures such as Angel's Landing and the Narrows. We have a daily hiking shuttle that departs Zion Ponderosa and drops you off at the trailhead of your choice. There are also epic hikes Zion Ponderosa guests can enjoy right from our property — without the crowds you'll find in Zion National Park — such as Observation Point, Cable Mountain and Checkerboard Mesa.
Learn more about guided hiking adventures near Zion National Park
4. Canyoneering Adventure
Zion's beautiful slot canyons are an endless source of secret adventure, revealing some of Zion's most scenic wonders to only the most adventurous spirits! Guided canyoneering in the cool shadows of the slot canyons is another way to have an epic summer adventure around Zion. First time? East Zion Adventure's expert canyoneering guides can teach you—and help you create a once-in-a-lifetime adventure.

5. Zip Lining & Climbing Wall
Get ready for your canyoneering adventure with a scramble up Zion Ponderosa's climbing wall. Then, fly out across our property for a ziplining adventure to get your adrenaline going. The zip line is one of the most popular activities at Zion Ponderosa—kids love it, too!
6. Park Museum & Ranger things to do
There are three visitor centers in Zion National Park: the Zion Canyon Visitor Center near the main entrance, the Zion Human History Museum, and the Kolob Canyon Visitor Center. The visitor centers are a great first stop on your Zion adventure to learn more about making the most of your visit to the park. Ranger-led programs, such as nature strolls, family evening activities, interpretive programs, and junior ranger program are also an excellent way to enhance your enjoyment of Zion National Park.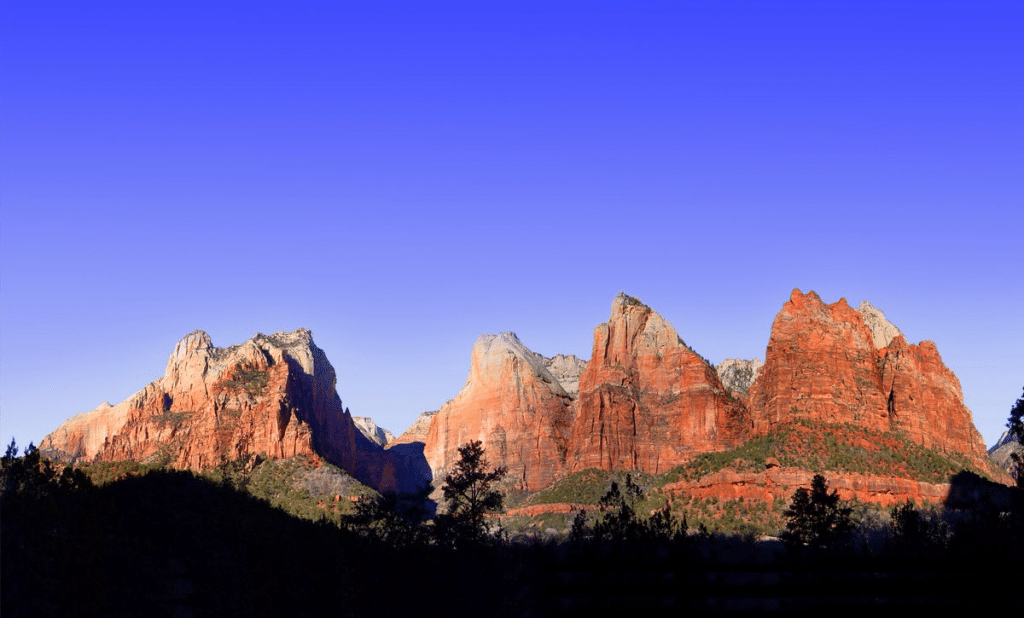 Tips for getting around Zion in summer
The National Park Service provides a mandatory shuttle service in Zion National Park from March through October. The shuttle is free, and you can get on and off as often as you like. For day trips, be sure to bring water, snacks, sunscreen, hat, sunglasses, camera, and binoculars. Dress in layers for the weather, and bring everything you need for a day in Zion National Park, including your park entrance pass.
Click here for the NPS Zion Summer 2016 Map and Guide.