Ancient History
The Zion area has drawn attention since 6,000 B.C. when ancient native peoples hunted and gathered this spectacular landscape. In the 1800s, pioneers explored and settled the surrounding area.  In 1863, Issac Behunin built the first log cabin in Zion Canyon (which can still be seen today), and by the beginning of the next century, Zion began to draw tourists.
Utah's First National Park
As word got out, Zion's popularity led to the official establishment of Zion National Park in 1919. Visitors wanted to experience Zion's unexplored wilderness, massive sandstone cliffs, narrow slot canyons, and extraordinary beauty.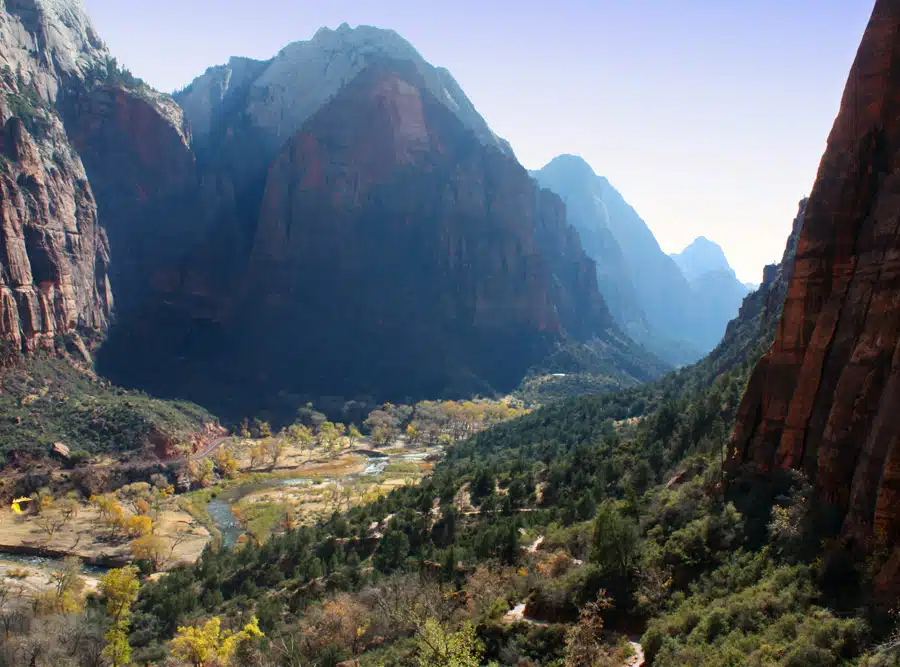 But First They Had to Get Here
At the turn of the 20th century, Zion was virtually inaccessible to visitors, with poor roads and no railroad nearby. With construction from the Utah State Road Commission and a closer Union Pacific Railroad stop in Cedar City, Zion was finally becoming accessible…
An Engineering Marvel
The creation of the Zion-Mt. Carmel highway and tunnel that finally provided motorists with access to Zion. The 1.1-mile Zion-Mt. Carmel tunnel through Zion's sandstone cliffs was considered one of the greatest engineering feats of its time. When it was dedicated on July 4, 1930, the Zion-Mt. Carmel tunnel was the longest tunnel in the U.S.!
If You Build It, They Will Come
There were over 3 million visitors come to Zion National Park this year—nearly a million more than a decade ago. To ease congestion inside the park during peak season, Zion Canyon Scenic Drive is only accessible by shuttle bus from early March through late November. Private vehicles are allowed on the Scenic Drive from December through March.
Olympic History
The Olympic Torch passed through Zion National Park on its way to Salt Lake City for the 2002 Olympic games.
Where the Wild Things Are
More than 124,400 acres of Zion National Park are designated wilderness. There are 900 species of animals with habitats in Zion National Park.
Zion is Also For the Birds
There are 288 species of birds in Zion National Park every year, making it popular with bird watchers. Zion National Park is also a vital part of endangered bird recovery efforts, including the California condor, Peregrine falcon, Mexican spotted owl, and the bald eagle.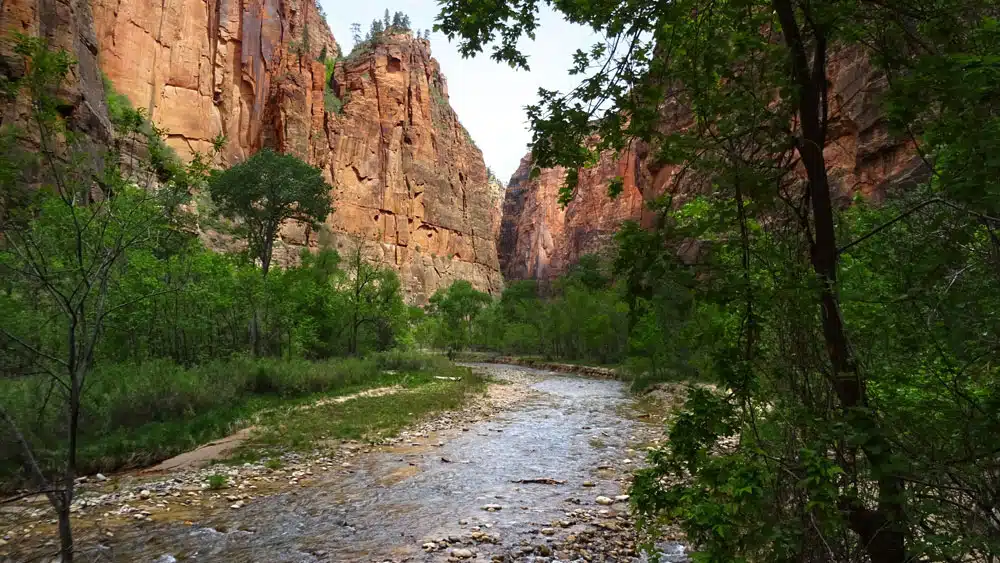 The Virgin River
The powerful Virgin River is responsible for carving Zion Canyon. The Virgin River likely got its name from Spanish Catholic Missionaries in honor of the Virgin Mary.Zion's Virgin River has four native fish species.
Kolob Arch
Kolob Arch, located deep in Zion's backcountry, is one of the largest freestanding arches in the world beckoning climbers, hikers, photographers and geologists from around the world. Kolob Arch spans about 287 feet—about three feet shy of Landscape Arch  in Arches National Park (also in Utah)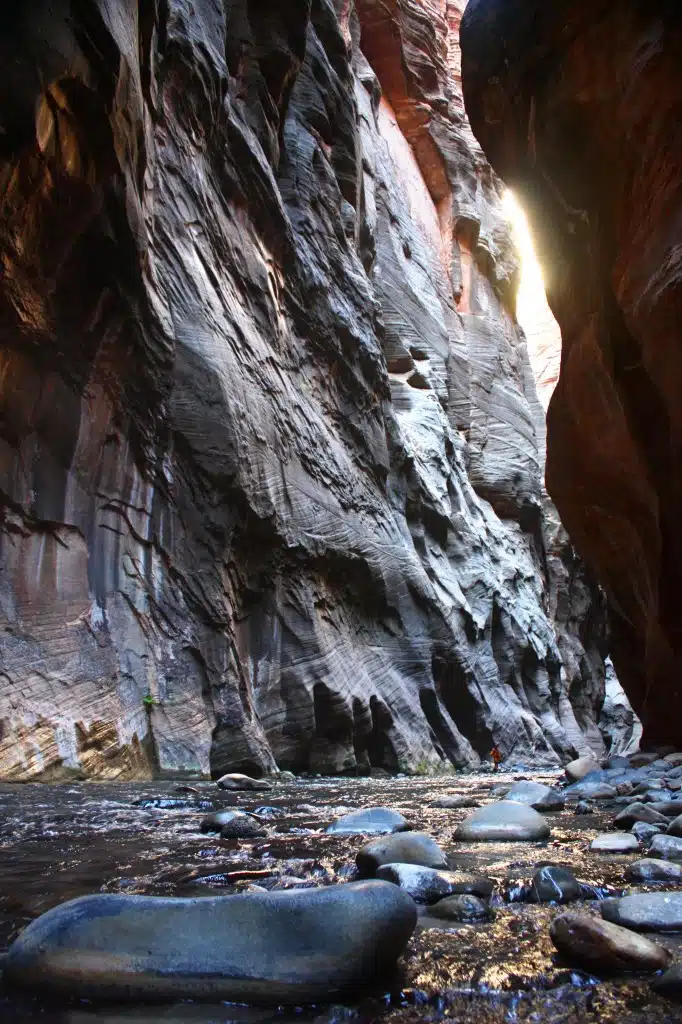 The Narrows
The Narrows stretches for 16 miles through Zion Canyon's (you guessed it) narrowest section. The gorge walls are almost 2,000 feet high in some places and the narrowest section is only 20 to 30 feet wide.
Know Before You Go
A permit is required for all technical canyoneering trips in Zion National Park, including The Narrows, The Subway, and Orderville Canyon.  Permits can be obtained at the Zion National Park Visitor Center, along with weather and flash flood forecasts.
Questions about visiting Zion National Park? Contact us!