Hiking in southern Utah almost always leads to something amazing, whether it's a sweeping panoramic view, massive cliffs, a glimpse of wildlife, a narrow slot canyon, or a unique rock formation. A natural arch is created when cracks penetrate deep into sandstone, and weather erosion wears away the exposed rock layers. Water and ice cause expansion and eventually break through the porous sandstone. As the fins erode, the holes become arches. About half of the world's natural arches spanning more than 200 feet are located on the Colorado Plateau, and one of the largest of the freestanding arches in the world is right here in Zion National Park.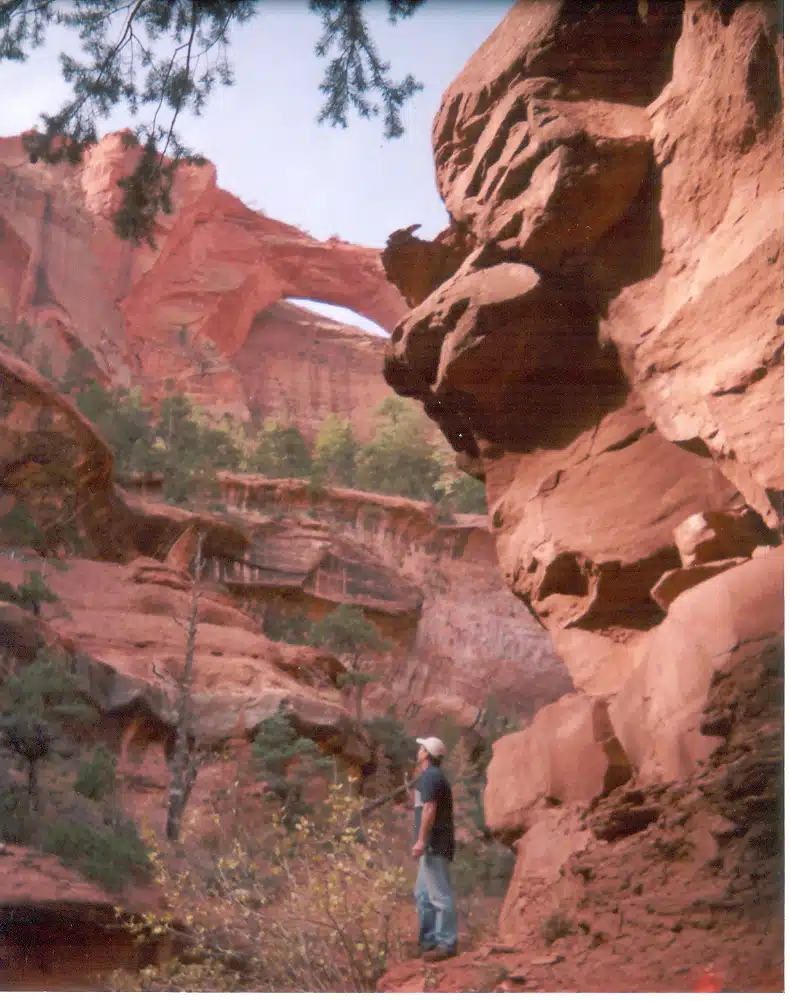 Kolob Arch spans 287 feet, making it the second largest freestanding arch in Utah, second only to Moab's Landscape Arch by just three feet. This amazing piece of natural landscape architecture is set just 44 feet from it's cliff, and requires a 14-mile round trip hike to see it. While the journey can be made in a day by experienced backcountry hikers, many hikers choose to get an overnight permit and make a backpack camping trip out of it. There are three options for hiking to Kolob Arch, and all are about the same distance of seven miles each way. Kolob Canyons Road is the most common route. Lee Pass or Hop Valley are also trailheads to Kolob Arch.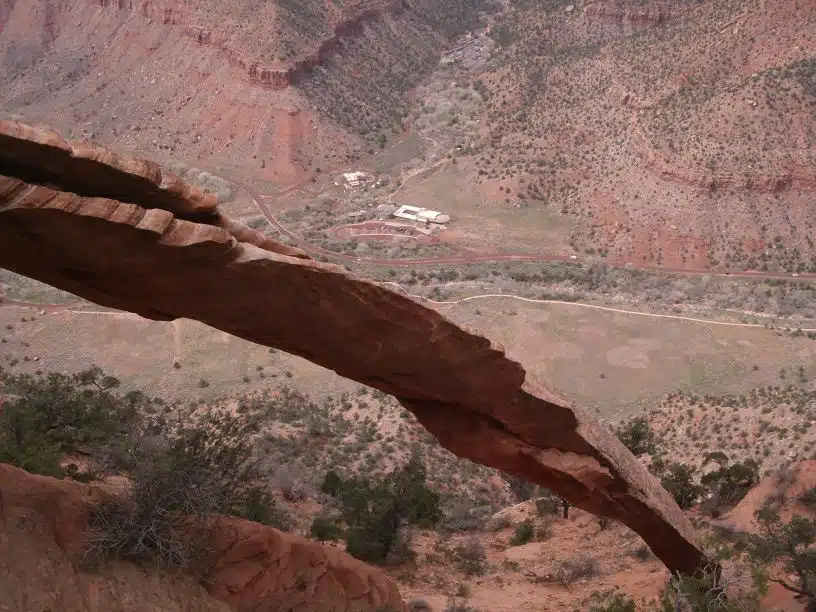 One thousand feet about the canyon floor, Crawford Arch clings to the base of Bridge Mountain in Zion National Park. Crawford Arch was also known as Bridge Arch at one point, or referred to as the arch on Bridge Mountain. To avoid confusion because of its location on Bridge Mountain, the freestanding arch was renamed Crawford Arch for the first Mormon settlers around the canyon. Crawford Arch can actually be seen with binoculars from the Zion visitor center but to see this freestanding arch up closer requires a fairly strenuous backcountry hike that would require technical climbing skills.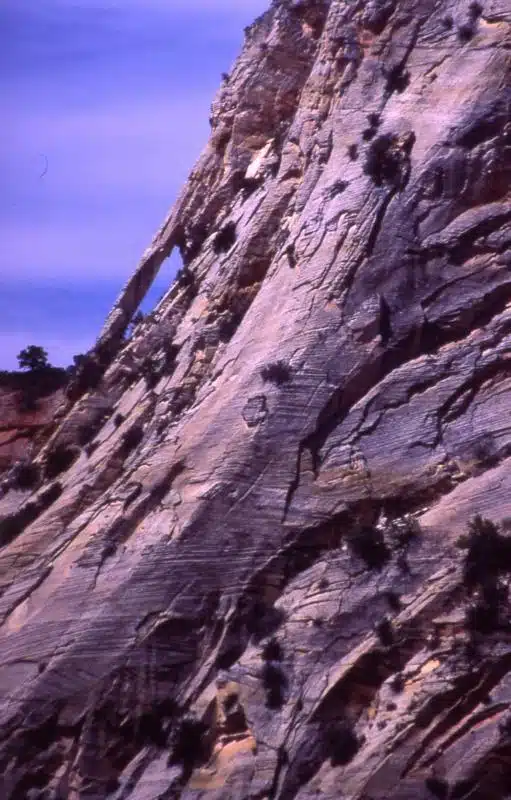 There are several other natural arches in Zion National Park for visitors to enjoy. Not all are freestanding arches. Hidden Arch is just over a mile round trip hike, located near Checkerboard Mesa on the east side of Zion. The hike is short but moderately strenuous. Hidden Arch can also be seen from Zion-Mt. Carmel highway, if you know what you're looking for (hence the name Hidden Arch). Keep an eye out for Jug Arch along this route,  which can be difficult to see because of its angle and high location. Other natural arches in Zion National Park include Hoodoo Arch, Jobs Head Arch, and Chinle Trail Arch.