Southern Utah is by far one of the best places to stargaze, due to the fact that there is less light pollution than the more metro areas like Salt Lake. Getting out and into the darker areas of the state can be very fun, exciting and educational! Especially in places like Zion. At Zion Ponderosa you can even enjoy night hiking and exploring under the stars!
Zion Ponderosa Ranch and Resort is located far from light polluted areas, which make those shiny stars in the sky shimmer brighter than ever! On a clear sky night you can see the milky way as clearly as ever before. Stargazing becomes dreamlike here in Zion, just as the surrounding landscape captivates its visitors, the night skies here seem to rival those majestic views with bright stars, the stunning Milky Way and wonders of the universe.
If you really want a good look at the night sky, escape the city life during the winter months and camp out here over-night, just be sure to bring lots of warm clothing and bedding. The winter night skies contrasting against the bright white snow covered landscape will amaze you and leave you absolutely speechless. Although, there really isn't a bad time of year to stargaze, especially in places like Zion where there is so little light pollution.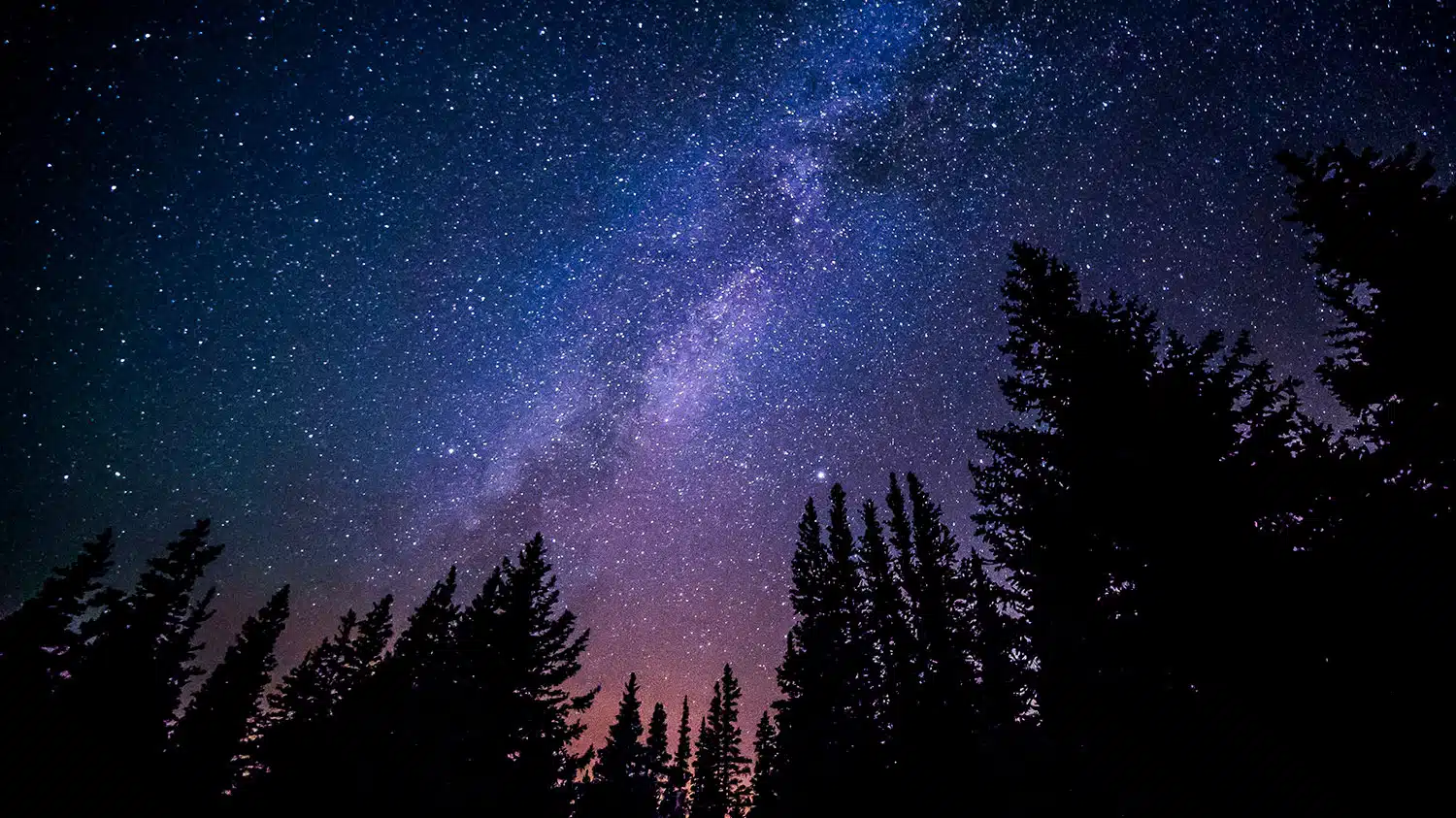 Another really fun and perspective altering activity is to do full-moonlit night hikes. This is usually done backcountry or up at the Zion Ponderosa Ranch, but is extremely fun and exciting. See the park in a whole new light (literally) as it is illuminated by the moon. There really isn't anything quite like it, and the views you see become something out of a fairytale story. Just be sure to wear warmer clothing, a headlamp and to practice safety at all times so that no one gets hurt. Even with the moonlight, the park can be extremely dark and dangerous at night.
You can really ask anyone who has camped over night in Zion or at Zion Ponderosa and we can almost guarantee they will talk about how beautiful the night sky here is. The stars have been peaking human interest for as far back as we can date. There is almost nothing more interesting and more mysterious than the night sky and the universe that surrounds us. So get in touch with the dark side and camp under a starlit sky. Find constellations and let your mind wander as you gaze up at the Milky Way.