We no longer offer ATV Tours or Rentals – but check out our NEW Jeep Tours.
Zion Ponderosa Ranch Resort is East Zion's premiere trail destination for ATV adventures. We offer Zion ATV tours seven days a week from March through November across our forested plateau, or ATV rentals so you can tour our 4,000-acre property on your own.
ATVs are a great way to explore Zion Ponderosa's trails and explore the upper east boundary of Zion National Park. We offer single rider quads as well as side-by-side ATVs that can accommodate up to six passengers. That means the whole family or group of friends can enjoy riding together and everyone can share the fun and excitement.
Learn more about Jeep Tours near Zion National Park
There are several ATV trail destinations across Zion Ponderosa Ranch Resort. With elevations averaging 6,500 to 7,000 feet, you can imagine the views you'll get as you zoom across the landscape. We suggest hitting these highlights on your ATV adventure: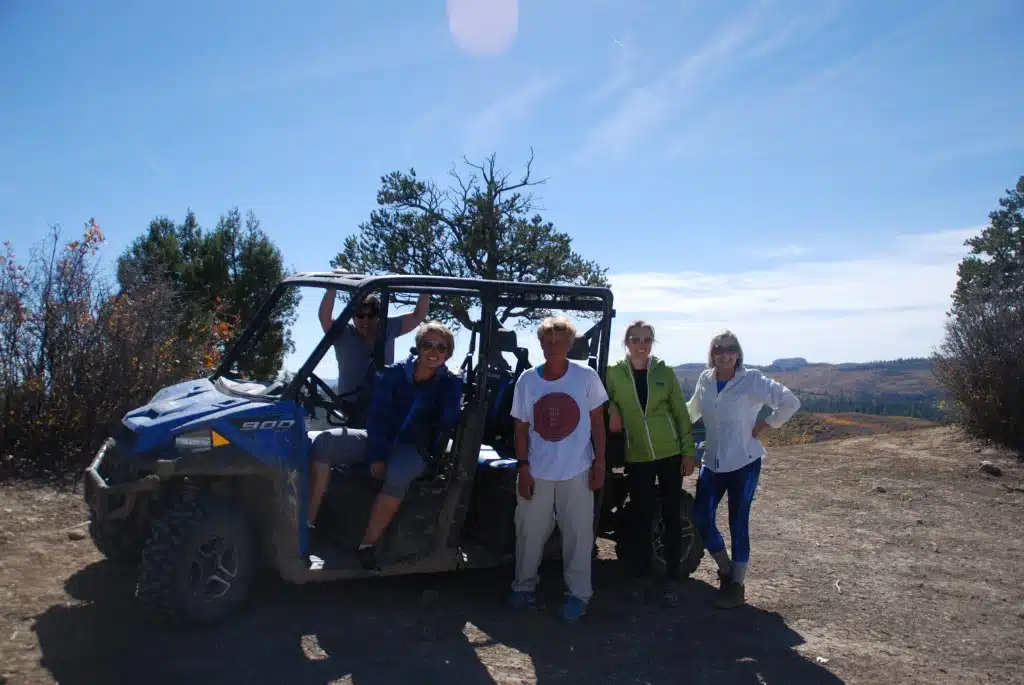 Pine Knoll
The trail to Pine Knoll, one of the highest elevations on Zion Ponderosa property, is a steep old logging road. Bring your camera, because the views of East Zion from Pine Knoll are stunning, stretching across the northern reaches of Zion National Park. The deep canyons of Zion's Narrows can be viewed to the west, Zion National Park's Checkerboard Mesa to the south, Cedar Mountain and the 10,000-foot peaks of the Dixie National Forest to the north. The downhill return is as exhilarating as the ride up, and the trail can be navigated by ATV drivers with some experience.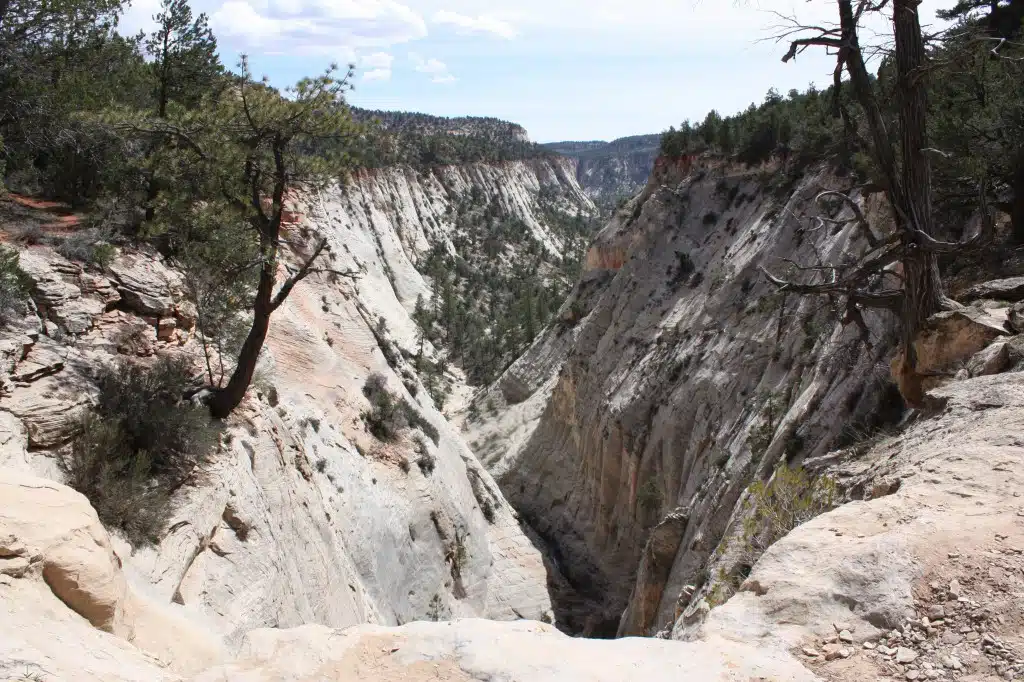 Jolley Gulch
The trail to Jolley Gulch is rugged and lined with large ponderosa pine trees. On the way, pass the "haunted" Jolley cabin dating back to the early 1900s. The Jolley Gulch ATV trail ends at a spectacular 150-foot dry fall near the property entrance into Zion National Park. A short walk gives a peak into the spectacular overlook down into the gulch. Jolley Gulch flows south and ends near Checkerboard Mesa inside Zion National Park. This trail is ideal for intermediate ATV drivers and takes about 60 to 90 minutes.
Other sights available by ATV trail are Cable Mountain and Observation Point, for "the best view in Utah" as noted by Backpacker magazine. Four-wheeling around Zion Ponderosa property is a great way to see as much of the landscape as possible during your stay.
ATV drivers must be at least 16 years old and must have a valid driver's license or learner's permit, as required by Utah State law. Medium-sized ATV's are available for riders between ages 12-15 years, and smaller ATV's are available for riders between ages 8-11, both for use on a closed circular track.