National Park Week kicks off a weeklong celebration beginning with free admission on Saturday, April 20, 2019 to Zion National Park and other national parks and monuments across the U.S. Coinciding with National Park Week is Earth Day on April 22, the largest environmental movement in the world. This got us thinking about Leave No Trace, and how all three movements remind us to be better stewards of our public lands.
Leave No Trace
In 1994, environmental advocates responded to the ongoing need to protect our public lands and natural resources. Growing concern and awareness of the impact of human recreation on the environment led to the implementation of Leave No Trace, a set of outdoor ethics promoting conservation and best practices in the great outdoors.
Most of us take great care to not harm our natural surroundings during East Zion outdoor adventures, but we can never be reminded enough of the seven Leave No Trace principles. At Zion Ponderosa, we use these best practices to promote responsible outdoor recreation and to build awareness, appreciation and respect for public lands.
1. Plan ahead and prepare              
Zion National Park is one of the most visited parks in the U.S., which requires even more care on our behalf. As park visitors, we are responsible for planning ahead for all instances, including being prepared for changing weather, trail closures and conditions, and procuring hiking permits in advance. National park visitor safety depends on advance preparation, awareness and good judgment. If hiking, carry enough snacks and water for the duration of your hike, carry trail maps, and always check with national park rangers before heading out on the trail.
2. Travel and camp on durable surfaces
Always stay on main trails to avoid damaging vegetation. Campers should set up on established campsites on hard-packed soil and camp at least 200 feet from roads, trails and natural water sources. Leave your campsite cleaner than you found it.
3. Dispose of waste properly
Pack in what you pack out, whether that's trash, food or human waste. This includes food scraps, toilet paper and personal trash. Use designated toilets, showers and sinks at established campgrounds. Keep water sources clean by not polluting with human waste, food, trash, toilet paper, soap or other waste.
4. Leave what you find    
Treat natural resources with respect and always leave surroundings better than you found them. Look but don't touch natural habitats and historical sites. A camera is your best friend when it comes to capturing memories of your East Zion Adventures, but please share photos responsibly and consider the impact of social media in the over-promotion of national parks and nature.
5. Minimize campfire impacts
Campfires are not allowed anywhere in the Zion backcountry. Use a gas-fueled stove for cooking. Established campgrounds, such as Zion Crest Campground, have designated campfire rings and firewood is available for sale. Make sure your campfire is completely smothered before leaving.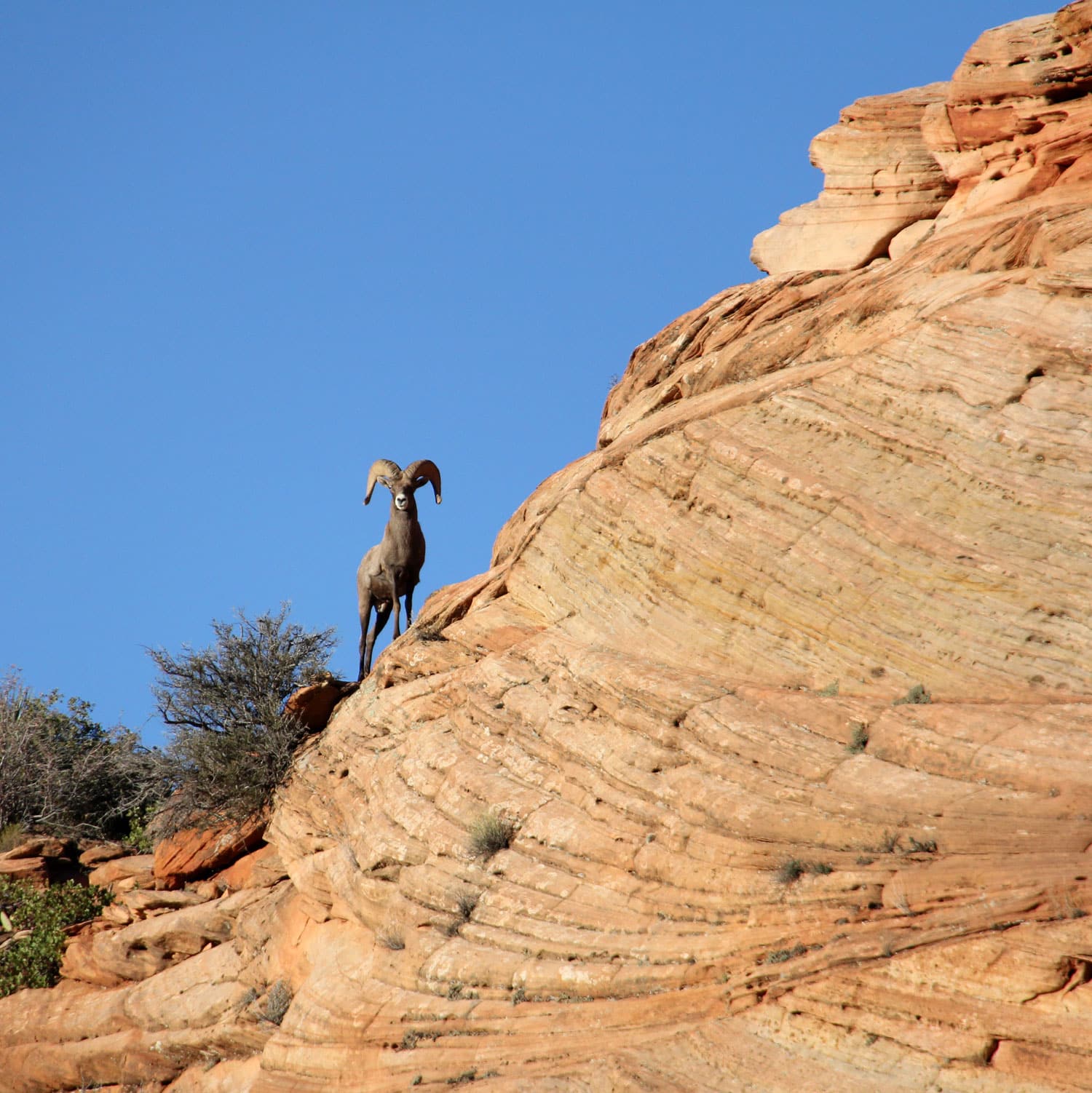 6. Respect wildlife
Let wildlife be wild. Watch from a distance and do not approach, feed or touch animals in and around Zion National Park. Feeding human food to wildlife in Zion National Park is both unhealthy and illegal. Pets are not allowed in Zion National Park or Zion backcountry.
 7. Be considerate of other visitors
We are all here to enjoy nature, so show respect for other park visitors by practicing good trail etiquette and being respectful. Loud noises and yelling can also be disturbing to both wildlife and park visitors, especially in slot canyons.
Leave No Trace best practices can help us preserve and enjoy East Zion. Remember, pack it out if you pack it in. Stay on designated trails and roads. And always respect and protect the beautiful landscape, natural resources and wildlife habitats.