There are countless reasons why we love our location at Zion Ponderosa, but towards the top of the list is the clear, dark night sky that often allows guests to see the Milky Way and thousands of twinkling stars. Far away from air and light pollution, Zion Ponderosa's high-elevation stargazing experiences are some of the best.
See the stars as brilliant as nature intended
Nearly two-thirds of Americans today live in areas where it's difficult to see stars, thanks to the light pollution caused by artificial light sources – and experts estimate that at least a third of people around the world can no longer see the Milky Way. At an elevation of 6,500 feet, Zion Ponderosa often has crystal clear views of constellations unique to the northern hemisphere, and on a moonless night, distant planets glow and the Milky Way shimmers brightly across the dark night sky.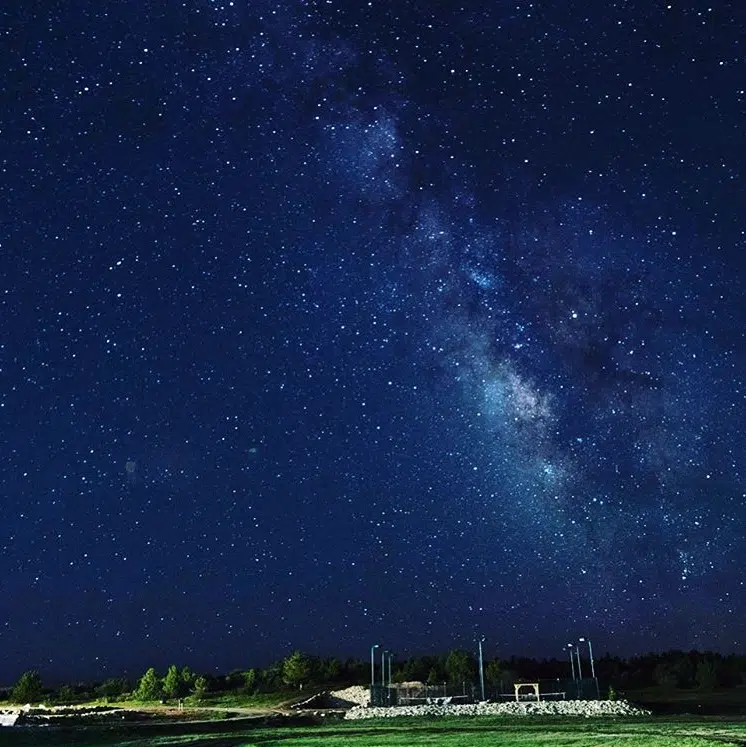 Why dark skies are important
Starry skies and dark nights go beyond beauty. Natural darkness is essential for the health and wellness of humans, plants and animals, and is vital to the nocturnal habitats of Zion wildlife and insects. As dark sky refuges become increasingly rare, nearby national parks like Zion and Bryce Canyon, and the remote surrounding areas, are some of the few places remaining in the U.S. to witness dark skies. Here in East Zion, we are dedicated to protecting this endangered resource through educating and sharing our beautiful night skies.
Join a Zion Ponderosa stargazing tour
With the help of our knowledgeable guides and powerful telescopes, your family will love gazing at the crystal clear skies, seeing the constellations and learning their names. Plus, there's cozy blankets and hot chocolate involved. Join us for an unforgettable stargazing experience. There's nowhere like those east Zion starry skies and it's the perfect way to end a day in Zion.
Please note: Zion Ponderosa stargazing tours are held nightly during the summer and on weekends only in spring and fall. Check with the recreation barn for viewing times.