While our vacation homes are open year-round, our main operations including smaller cabins, dining, recreation, and other services open March 11, and a record number of guests are already scheduled to enjoy time with us this year.
With Easter coming in late March guests wanting to stay at Zion Ponderosa, during this weekend, may want to make reservations now, as this is frequently a time that we fill all of our lodging options.   Visitors love the early spring in Zion as the flowers begin to bloom in the canyon, and early grasses and leaves begin to bring green back to the area.  These vibrant colors contrast beautifully with the red rock, and provide a magnificent setting in Zion National Park.   Later in the spring we'll see the color return to the plateau region around Zion Ponderosa.  Learn more about flora at Zion National Park…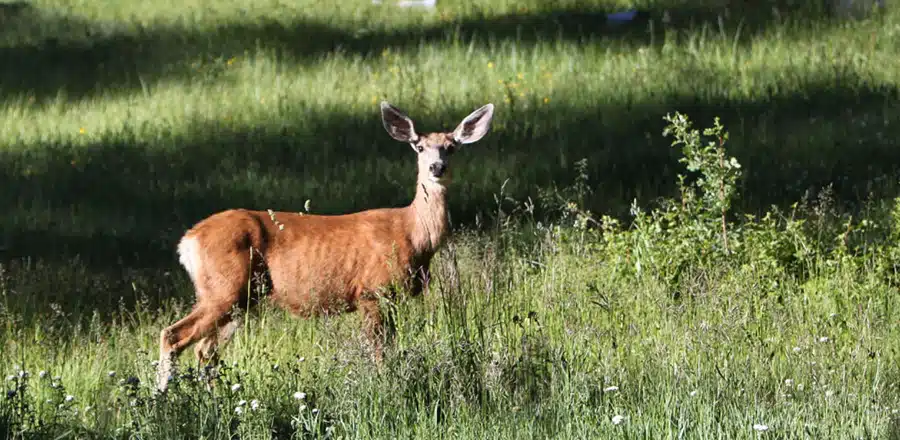 At 6,500 feet in elevation, Zion Ponderosa is approximately 2,500 feet above the Zion National Park main canyon floor, and this elevation change offers different temperatures from the valley floor.  In summer months this is a very good thing as we  offer much cooler temperatures on the plateau.   Summer nights at Zion Ponderosa are spectacular with cool breezes and clear night skies.
The 2013 season is almost here, and we encourage you to get your reservations now for what should be a great year of outdoor adventure and scenic splendor.  (Enjoy special package rates…more…)