Are you curious about the spring 2016 Zion Ponderosa Women's Getaway Retreat April 24-30? You're not the only one. If there's one thing the Women's Getaway Retreat is NOT, it's typical. Every day is a new adventure, and every opportunity is flexible. While we do our best to create a scheduled itinerary to introduce you to new possibilities every day, you're always free to choose what to do. After all, this is YOUR getaway, and at Zion Ponderosa we believe you should experience it the way YOU want to.
Still, we're often asked "What can I expect on the Women's Getaway?" We decided the best way to tell you is to show you. Here's a look at highlights from Day 1 and Day 2 of our 2015 Women's Adventure Retreat.
Day 1
Early morning trail run, overlooking Zion National Park's Checkerboard Mesa.
Sledding at Coral Pink Sand Dunes.

In the afternoon, shotgun practice was an option.
We also had a rappelling lesson in preparation for an upcoming midweek adventure!
Day 2
We ventured into Zion National Park for the second day of the Women's Retreat. Here we are waiting for the Zion shuttle.

After doing the gentle Riverside Walk hike, we headed about a quarter mile into the mouth of the world-famous Narrows.
Waters were rushing that day so we didn't go any deeper into The Narrows. Safety first!
Next stop Weeping Rock and Lower Emerald Pools.
Here we are heading through a rock tunnel to get to Keyhole Canyon. This little canyon is a great intro to anyone interested in trying out canyoneering for the first time. The longest rappel is about 30 feet.


This little swimming hole is jokingly referred to as the nudie pool by locals. It's deep and cold…but one fearless adventurer took the plunge!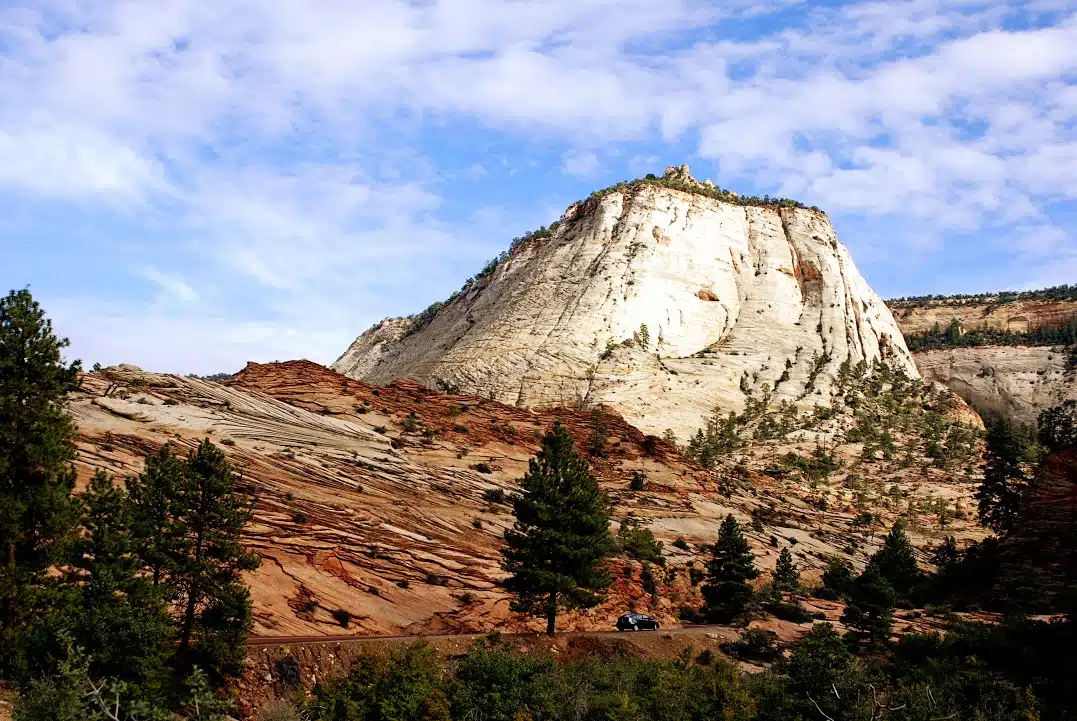 Enjoying the view of Checkerboard Mesa and exploring the area a bit before heading back to Zion Ponderosa Ranch Resort.
Mandy Woodhouse, Women's Getaway Guide and Leader.
Mandy—Thank you so much for providing such an excellent adventure experience. We all had so much fun and your support meant so much. Our memories made here will last a lifetime. –Denise, Mary, Lise & Pat

The best way we can describe the Women's Getaway is that there are no expectations—just the possibilities that each day can bring! Be sure to check the Zion Ponderosa blog for more highlights from the rest of the week's adventures.