Add some adventure to your life!
-
Zion Ponderosa Ranch and AdventureWomen have teamed up
to bring you the Outdoor Women's Retreat.
We are proud to coordinate with AdventureWomen for our Outdoor Women's Retreat. AdventureWomen is a women-run and women-owned travel company offering
adventure tours for women all around the world.
---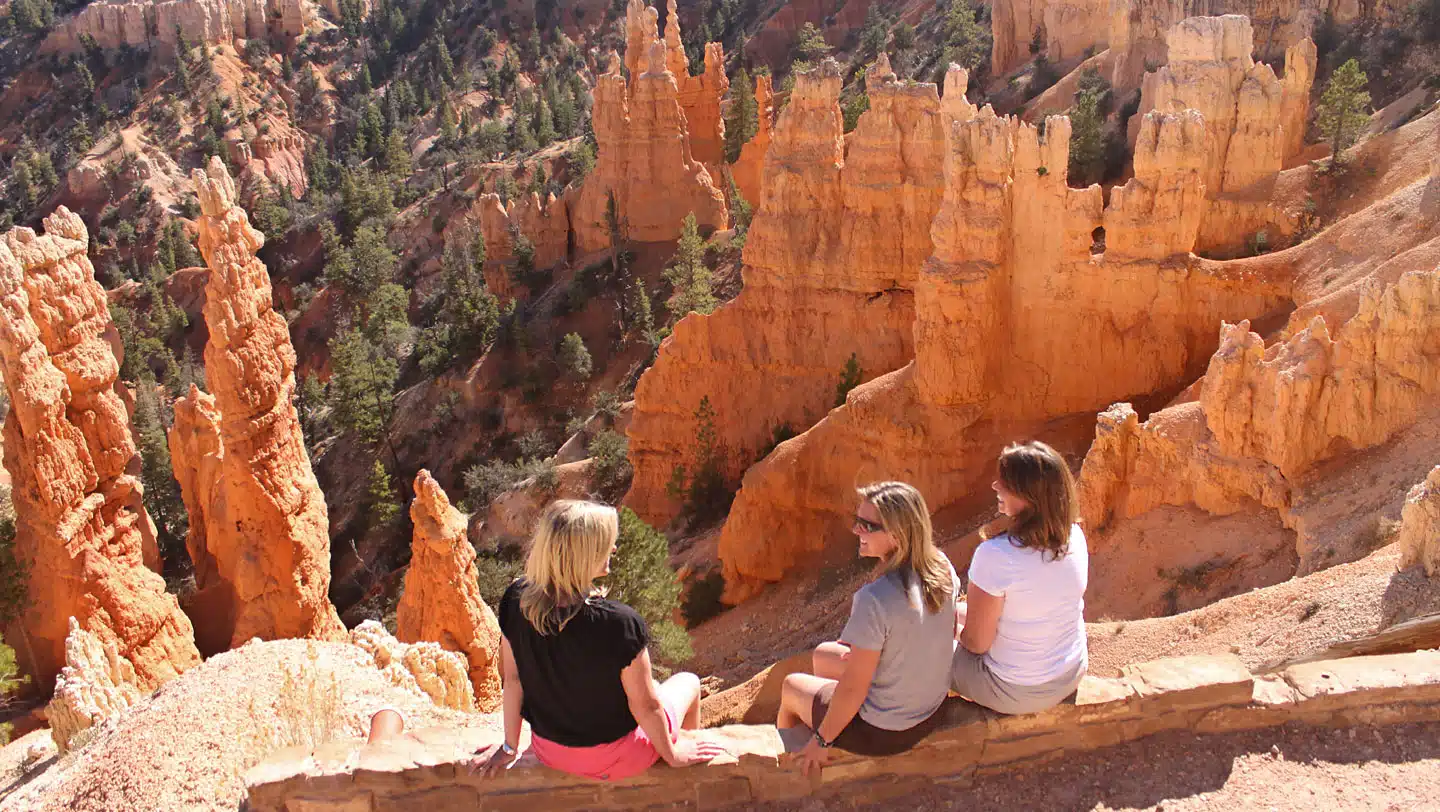 ---
Space is limited.
- - - - - -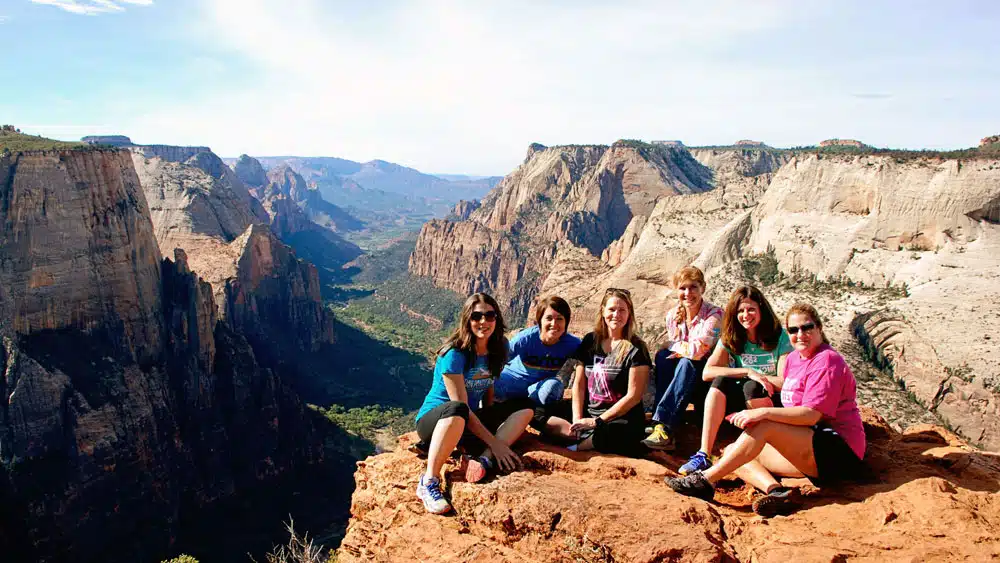 ---
Recent Participant Reviews:
- "All women should experience this amazing adventure!"
- "It was such a great experience to have a getaway adventure and the company of other woman. One of the best vacations I've had and fills an important need for woman. I can hardly put into words what this retreat did to refresh my soul."
- "The best week any girl could take - wonderful new friends. This will forever be in my memories and I hope to come back again!"
- "I had been looking for an adventure. I found it! I did more than I knew I was capable of! I already hope to return with a group of friends."
Envision a women's retreat on 4,000 private acres where the grandeur and excitement of the natural world is yours to enjoy. Zion Ponderosa is Utah's premier destination for outdoor adventure and relaxation. You'll experience greater happiness, health, and wellness, on this outdoor holiday that will increase your motivation and expand your abilities. View our new Aerial Tour .
Our daily women's retreat schedules are catered to the adventures you enjoy. A recent retreat guests said this...
"Well organized, flexible agendas, personal chef, outstanding accommodations. Amazing massage and the most beautiful spiritually renewing setting. Brings out your forgotten inner child. Fun!" - Jen - NYC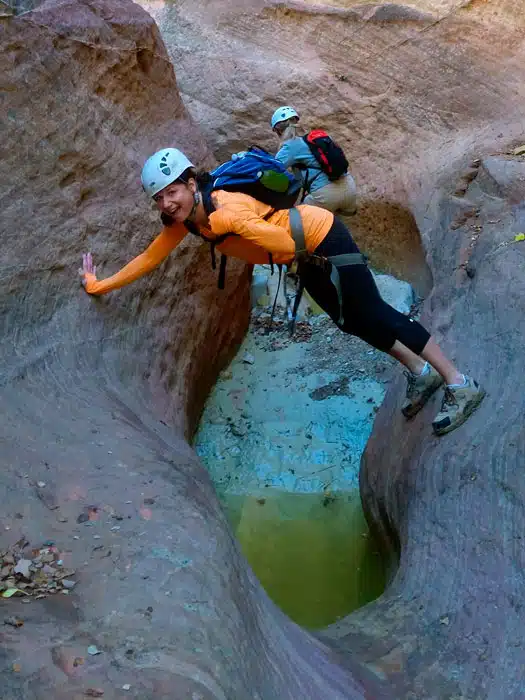 Benefits include physical , mental , and emotional strength, enhanced by clean air, wide open spaces, scenic beauty, and delicious healthy dining.
You'll venture out across vast plateaus and through hidden canyons in and near Zion National Park, and have the opportunity to forge new friendships, and enhance your quality of life.
---
This remarkable setting for a women's retreat is Zion Ponderosa Ranch Resort. Your health; physical, mental, and emotional needs are met on our 4,000 acre ranch on the border of Zion National Park.
"You can participate no matter your physical condition as there are women's retreat activities that range from very challenging to just plain good old fun. The adventure was both exhilarating and breathtaking."

"Incredible experience! From the first minute to the last, you will be participating in activities and creating lasting memories with new friends. No detail is overlooked. The hikes and activities are well planned, food is outstanding and accommodations are incredible. The staff at Zion Ponderosa are truly a premiere group of professionals that will ensure your stay is as memorable and comforable as possible."
"Definitely an adventure as the name says. I enjoyed every part of it and did things that I never though I would. All the staff a Zion Ponderosa are wonderful. I have the best memories to go home with. Absolutely loved it."

"Superb locale, outstanding meals, excellent hosts. The accommodations are in mint condition, the facilities are superb, and our meals were exceptional."
---