Each year, 6th grade students from Washington Episcopal School in Bethesda, MD visit Zion Ponderosa to study, hike and explore Zion's local geology, nature, history, and Native American culture of the American Southwest. WES sees great value in giving students the advantages of travel as part of their educational experience. Science teacher Mehdi Elkassem says Zion is the perfect region to fit together all of the puzzle pieces of information he teaches during their annual educational tour.
Expeditionary visits to state and national parks reinforce classroom learning of rock and water cycles as they observe the impact of weathering, erosion, and chemical change on the environment. Students also learn about Navajo Indians, and how Mormon pioneers settled the region.
Mr. Elkassem takes his students to Zion National Park, Bryce Canyon, Antelope Canyon, and Snow Canyon. It's not uncommon for him to hear students say, "This is one of the most beautiful place I've ever seen" or "It IS the most beautiful place."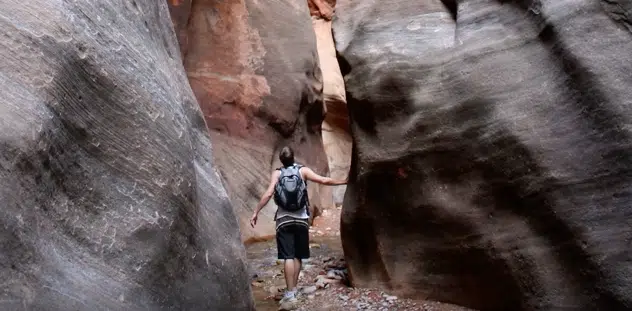 Located on the eastern edge of Utah's Zion National Park, it's hard not to be inspired and motivated by Zion Ponderosa and the surrounding landscape. "This is the place," Mr. Elkassem says. "You can be a hiker, you can be a poet when you are observing the wonderful landscapes and scenery."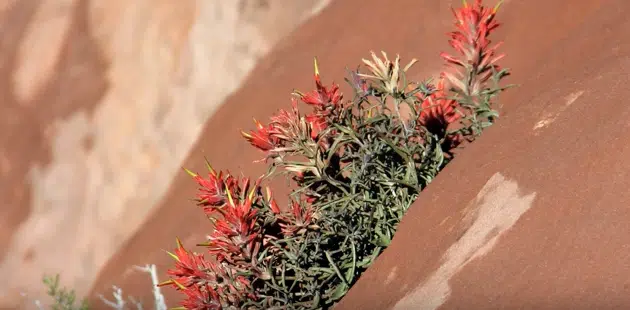 Hiking and nature studies are a large part of the curriculum, but Mr. Elkassem also sees a another positive impact of this group retreat, as the kids have a unique opportunity to bond and form new friendships. These relationships, he notes, are one of the greatest benefits of their annual pilgrimage to Zion Ponderosa.
Part of the bonding experience includes trying new adventures. This year's W.E.S. 6th graders had group fun with paintball, zip lining, foosball, bungee trampoline, rock wall climbing, horseback riding and other on-property activities. A few teachers even experienced ATV riding along Zion Ponderosa Ranch Resort's 4,000 private, forested acres.

"You can reflect, and you can have fun," Mr. Elkassem says. He and his students appreciate Zion's majestic scenery and clean air, as well as Zion Ponderosa's wonderful staff. Mr. Elkassem notes that he went out of his way to thank Zion Ponderosa's staff more than once for their patience and hospitality (which is always appreciated). He also appreciated Zion Ponderosa's accommodations. "The cabins and the houses are very comfortable," he noted.
The combination of scenery, parks, hikes and activities — enhanced by the friendly people Washington Episcopal School's students encounter during their annual study trip — etch an educational outdoor experience that will not soon be forgotten by these students.
Watch the rest of Mehdi Elkassem's testimonial:
Learn more about large group and corporate retreats at Zion Ponderosa Ranch Resort