Up until now, you probably thought the hike to Angel's Landing was the scariest thing about Zion. But we have some fun ideas to put the haunt in your Zion Halloween adventures!
GRAFTON GHOST TOWN
The buildings are empty. The silence is eerie. But you won't see ghostly spirits flying around this abandoned town, just the remains of a once established pioneer village. It's the perfect Halloween haunt for a day trip, located just south of Zion Ponderosa.
Originally settled in 1859, Grafton Ghost Town struggled for many years to overcome irrigation problems, floods, and lack of edible crops. A raging flood wiped out most of Grafton in 1862, and the town was relocated a mile upstream. The pioneer settlement took a foothold, but continued to have issues with irrigation, and conflicts with local Native American tribes only added to the town's troubles. By 1866, Grafton became a ghost town for the first time. A few years later the town was resettled but eventually most of the townspeople moved to Hurricane, Utah. By 1890, just four families remained, and Grafton was completely abandoned by 1921.
Today, visitors can see graveyard markers in the town cemetery, the schoolhouse that was also used as a church and meeting hall, an old barn, and a few other abandoned buildings. Despite its deserted status, Grafton has a reputation for being the most photographed ghost town in the West. In fact, as early as 1929, Hollywood found a new use for Grafton, as the backdrop for In Old Arizona, the first outdoor talkie ever filmed. Grafton Ghost Town continued to be used for movie sets over the years, including Butch Cassidy and the Sundance Kid.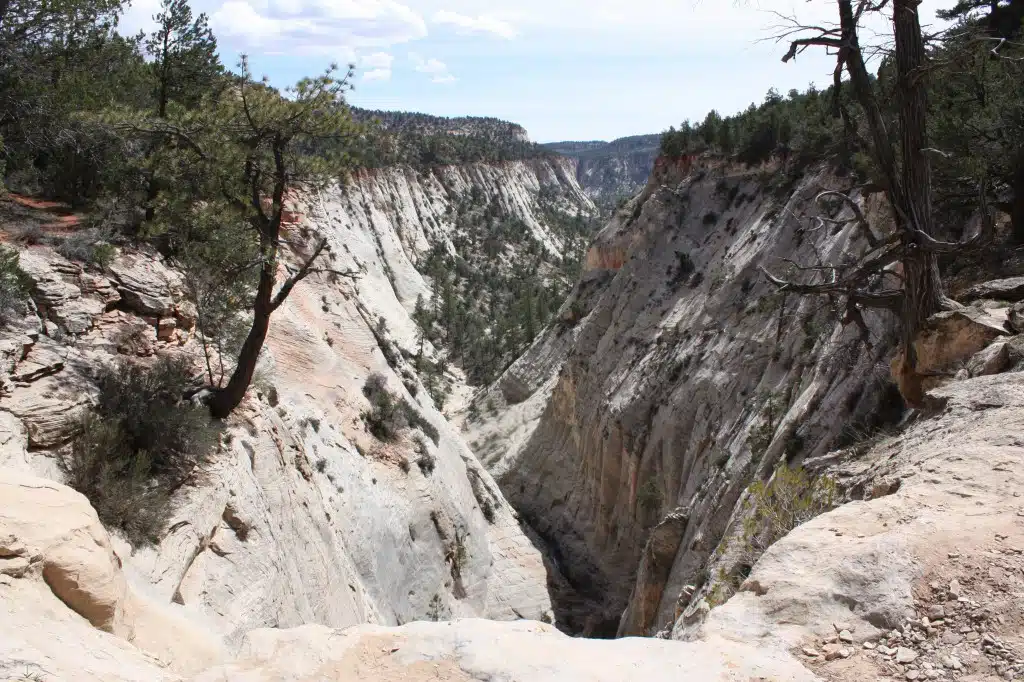 JOLLEY GULCH
Jolley Gulch is one of the most popular ATV trails on Zion Ponderosa property, running past the "haunted" Jolley cabin to a dry gulch. The spine-tingling tale of Jolley Gulch begins with a family that arrived in east Zion in the early 1900s to raise cattle. Mr. Jolley arrived first to get established, then moved his wife and two children to Zion that spring. But the scorching summer heat brought a drought, and water was scarce. Desperate and dehydrated, Jolley led his family to a dry waterfall…and let's just say it didn't end well for any of the Jolley family members.
Legend says that if you stand at the edge of the gulch and feel the wind blowing at your back, Mr. Jolley is trying to push you over the edge—but if you feel the wind blowing at your face, that's his wife trying to save you.
What do you think? Is Jolley Gulch haunted? We don't think it is, but during Halloween we sometimes ride our ATVs just a little bit faster past the old Jolley home!

ZION PONDEROSA HALLOWEEN BUFFET
Whether you decide to conquer your fear of heights on Angel's Landing, hit the ATV trails to Jolley Gulch, or visit Grafton Ghost Town, that hollow feeling isn't all fear—it's hunger! So join us for a spooktacular Halloween buffet on Monday, October 31. Our scary good buffet dinner is the perfect ending to your hauntingly fun Halloween adventures in Zion!