The first of five free entry days to U.S. National Parks in 2020 is right around the corner. Each year, the National Park Service designates a number of free entry days that allow visitors to enter Zion and other national parks without paying a fee to get in. In 2020 there will be five days when you can visit Zion and all of America's breathtaking national parks for free.
2020 National Park Free Entry Days 
January 20: Martin Luther King, Jr. Day
April 18: First day of National Park Week
August 25: National Park Service Birthday
September 26: National Public Lands Day
November 11: Veterans Day
Zion is one of the top five visited national parks in the U.S., drawing over 4.3 million visitors last year. The park's popularity is due to its stunning landscape, including some of the tallest sandstone cliffs in the world, and its proximity to Las Vegas (3 hours), Salt Lake City (4 hours), and southern California, just a half day's drive away.
For some park goers, free admission days are a once-in-a-lifetime opportunity to visit Zion National Park. For others, the crowds can lead to frustration. It's true that free entry days draw more people to Zion, and more visitors mean the shuttles and most popular trails will be busier. The good news is that most of the free days are offered in the winter, fall, and early spring, which means fewer crowds in general than during peak season.
Tips to help you make the most of your free day in Zion National Park:
1. Get an early start
This is one time when it pays to be a morning person, even if you're a night owl by nature. Parking lots in Zion Canyon are usually full by 9:00 a.m. Shuttles start early and run every 7-10 minutes throughout the day but expect a wait at the Visitor Center during peak morning hours for up-canyon shuttles. Shuttles going down-canyon in the afternoon will also be crowded, so plan your latest hike of the day accordingly.
2. Be patient
Patience is definitely a virtue on free entry weekends. Expect traffic and congestion near the park entrances and in parking lots. A positive attitude goes a long way when dealing with wait times.
3. Try a new trail
Do major hikes early, and avoid the most popular trails like Angels Landing and The Narrows in favor of less crowded, equally beautiful hikes and viewpoints. Everyone has a favorite – ask the person next to you on the shuttle!
4. Safety first
Listen to Park Rangers! They have your best interests and safety in mind, especially on the most crowded and popular hiking trails.
5. Check trail and weather conditions
Visit the Zion NPS website for trail closures and plan your trip accordingly. Lower Emerald Pools Trail is closed for repairs until spring, and the trails to Weeping Rock, Hidden Canyon, and Observation Point (East Rim from Weeping Rock) are currently closed due to rockfall damage. Ask park rangers or the Zion Ponderosa recreation staff for alternate trail suggestions. (Hint: Hike to Observation Point across Zion Ponderosa for the same great view!)
6. Come prepared
Shuttles are mandatory from March to November and on holiday weekends. Since you won't have your vehicle, come prepared with a light pack filled with everything you'll need to enjoy the day in Zion. Pack plenty of snacks, wear comfortable hiking shoes, and dress in layers. Whatever you do, don't forget to bring a fully charged camera or cell phone to capture all of Zion's majesty.
7. Know where you're going to sleep
Make lodging reservations well in advance of free entry days. A free holiday weekend isn't the ideal time to scramble for accommodations, especially after a long day of Zion adventures. Look outside of major tourist towns like Springdale to Orderville in East Zion. You'll find lodging for every size group and budget, from tent and RV sites, to glamping, cabins, and luxury vacation homes, so it pays to plan ahead.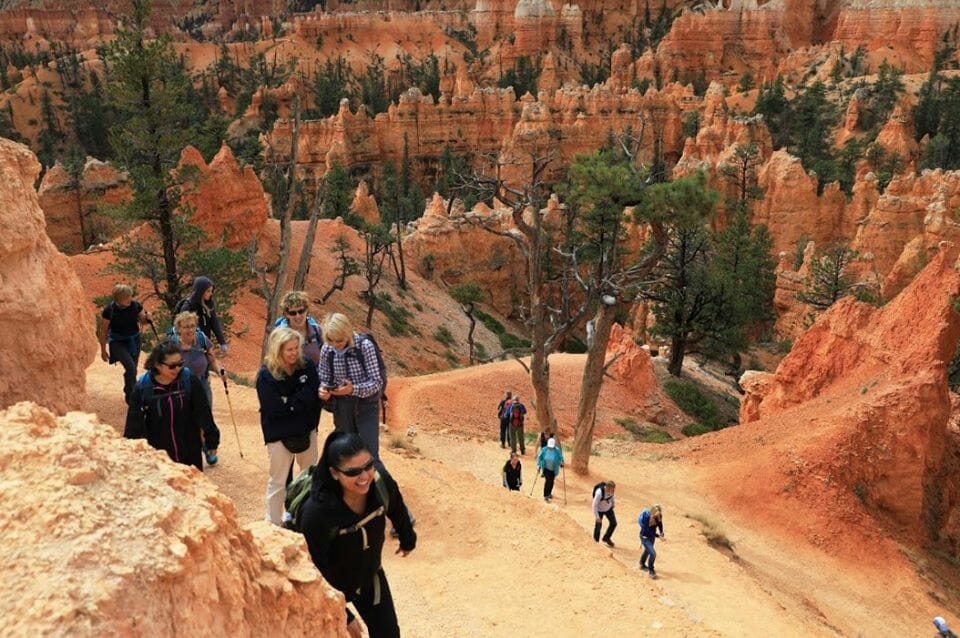 8. Have a backup plan
There's so much more to Zion than Zion Canyon. As part of the "Grand Circle" of national parks and recreation areas, you'll also find Bryce Canyon 75 minutes to the east, and The Grand Canyon North Rim about 2.5 hours south plus the Grand Staircase, Cedar Breaks, Pipe Springs and more. Zion Ponderosa Ranch Resort guests enjoy plenty of East Zion adventures with guided Jeep and canyoneering tours, horseback riding, guided hikes, ziplining, climbing wall, swimming, mini-golf and so much more.
9. Be flexible
This is where having a backup plan really comes in handy. Adjusting your expectations will allow you to get the most out of your Zion National Park visit. Just remember that even though the trails will be crowded and the shuttles may be standing room only, the incredible experience of visiting Zion National Park overshadows it all.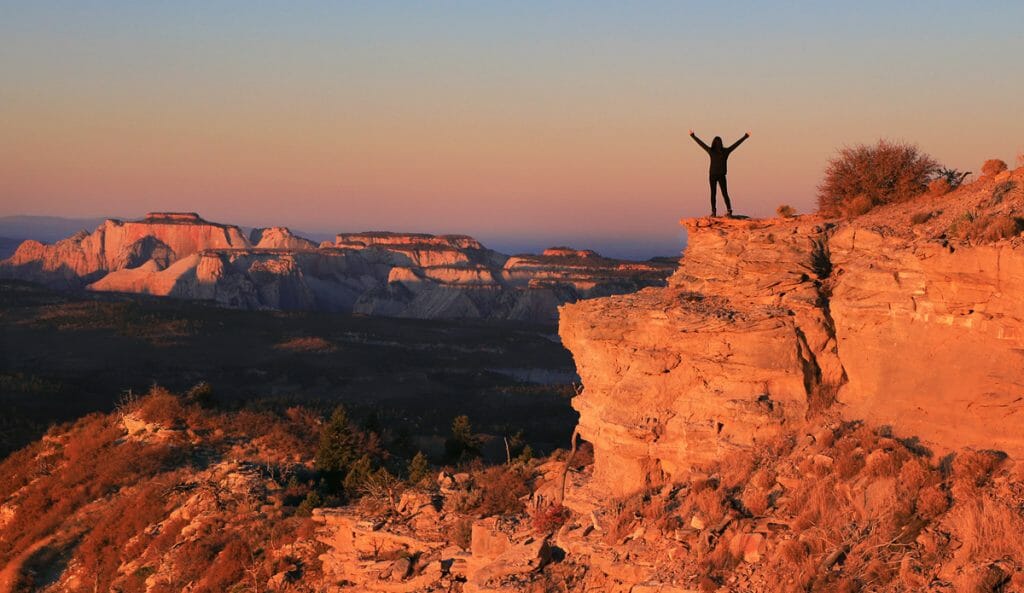 Bonus Tip:
National Park Passes
If you're planning on visiting Zion more than once a year, an annual pass is the way to go. Planning on visiting several parks in 2020? Invest in the America the Beautiful pass for year-long access to all national parks and federal recreational lands across the U.S.
While free entry days provide motivation for people to get outside and enjoy our beautiful national parks and public lands, senior citizens, active duty military, fourth-grade students, and disabled citizens can also get free or discounted admission throughout the year. Learn more at NPS.gov/planyourvisit/passes.