Perhaps one of the best kept secrets, Cable Mountain is a hike within Zion National Park that offers one of the most spectacular views into Zion Canyon.
Named after the Cable Mountain Draw Works built at the top of this trail, this historic structure can still be found for those willing to make the hike. The Cable Mountain Draw Works was even listed in 1978 in the National Register of Historic Places.
The history of this famous structure is as interesting as the view from the top of the trail. In 1863 Mormon leader Brigham Young prophesied that one day lumber would be transported "as the hawk flies" from that canyon rim. Years later David Flanigan saw his vision of the Draw Works as a fulfilment of that very prophesy. He envisioned and constructed this aerial tramway, which transported lumber over 2,000 feet into the canyon beginning in the year 1901.
Although this hasn't been used since 1927, the Draw Works still remains in its historic location. Unfortunately Cable Mountain attracts very few people due to its long and strenuous nature. The hike is 15 miles round trip from the Weeping Rock Trailhead or 18 miles round trip from East Rim Trailhead.
However, what many guests do not know is that there is a much less strenuous way to hike Cable Mountain and still experience the great view. From Zion Ponderosa Ranch Resort you can also access this trail and avoid most of the elevation gain. Beginning on our property, you can enter Zion National Park from the East and enjoy this fairly moderate hike, just under 8 miles round trip.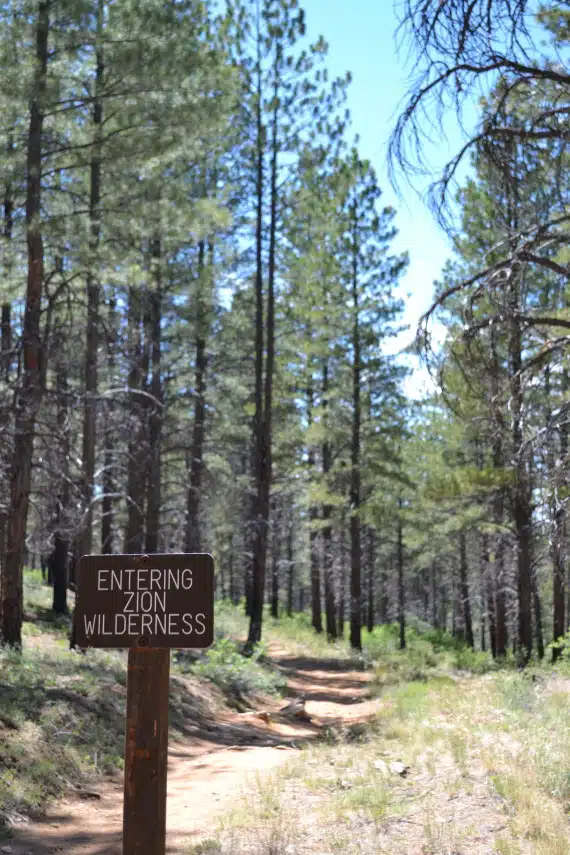 With signs on our property directing you to the trailhead, and a well maintained trail within the park, it is a beautiful and straightforward hike worth checking out.