When you're on vacation, you want every moment to count. When you're vacationing at Zion Ponderosa, we can help you do that with guided front country hiking adventures.
Our expert hiking guides can help you craft your ideal hiking adventure in Zion National Park. Uncover the hidden beauty of Zion National Park as you explore familiar favorites in a new way or new-to-you trails. Zion Ponderosa guided front country hikes include Lower, Middle and Upper Emerald Pools, Riverside Walk to the mouth of The Narrows, The Narrows to Orderville Canyon, Weeping Rock Trail, Echo Canyon, Hidden Canyon, Observation Point, Grotto Trail, Pa'rus Trail, Court of the Patriarchs, Angel's Landing, and The Watchman. Or let us know if you have a hike in mind and we'll customize a hiking adventure for your group.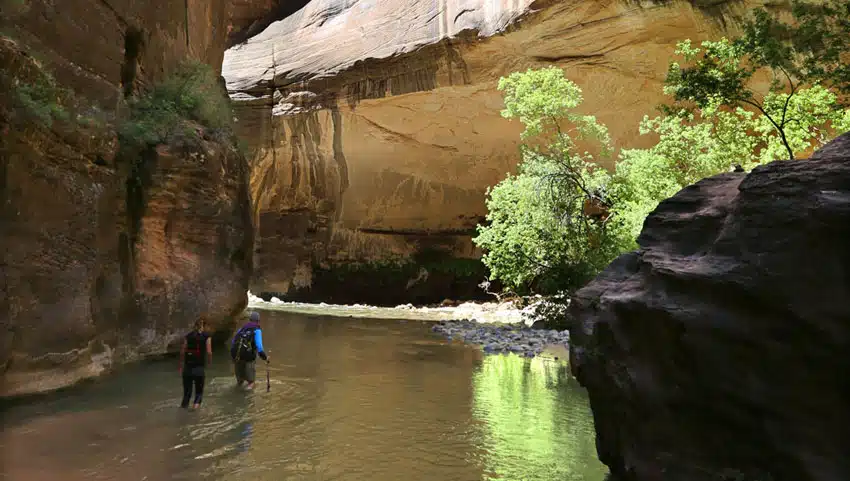 "Just got back from our trip and wanted to let you know that we absolutely LOVED our day hiking… It was my first time doing anything like this!"   – Claudia, Miami, FL
As you can see, our guided hiking tours cover trails for every skill level, but you can also customize a guided hiking tour for your group—while getting the peace of mind that comes with having a CPR- and First Aid-certified expert with you every step of the way. We bet you can even get your guide to snap some photos of your group so you don't have to carry a selfie stick!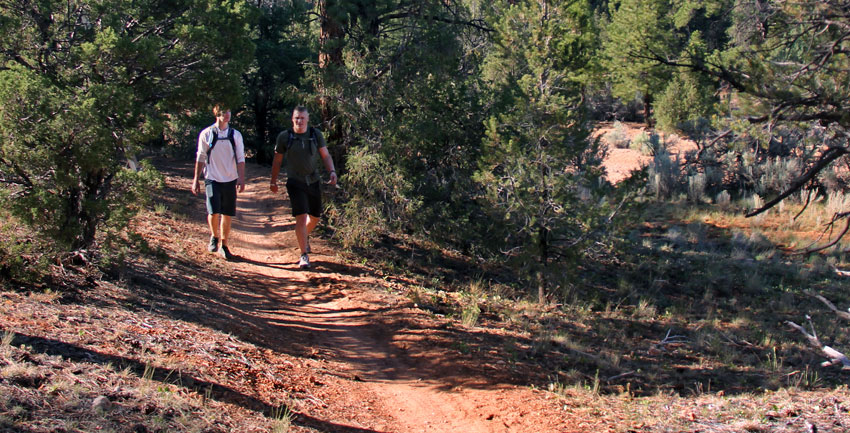 "I had a great time and was able to do things I probably would not have done on my own!" – Zion Ponderosa guest
What does a guided hike include?
Guided hiking adventures are designed for groups of up to 14 people. Half-day hikes cover 2-4 miles, and full-day hikes cover 5-8 miles, depending on the trail of course. We'll include transportation to and from Zion Ponderosa, shuttle to the trailhead inside Zion National Park, a personal interpretive hiking guide (CPR and First Aid certified), and lunch on full-day hikes. We'll even lend walking sticks upon request, and neoprene booties if needed for water hikes.
Learn more about guided hiking at Zion Nation Park.
What should I bring?
We recommend two quarts of water per person, sunscreen, a hat, snacks, comfy shoes, layered clothing, a camera, and a daypack to carry everything. Don't forget your Zion Park or National Park entrance pass!

We recommend reserving guided hiking tours and other Zion Ponderosa guided adventures in advance. Fill out a recreation request form.