We're all buzzing around here at Zion Ponderosa Ranch Resort, getting ready for the 2017 season grand opening. As of Friday, March 10, all of the resort amenities will be available, including dining, cabin rentals, and recreation.
What's new at Zion Ponderosa for 2017?
We're happy to announce that the 2017 season will bring more services, more cabin suites, additional glamping tents, updated menu offerings at our on-property restaurant, new adventures, and additional recreation amenities.
We've added a new tennis court where guests can also play pickleball, and there will be a new junior ATV track behind the recreation barn. Zipline over the new pond, which will feature a walking path with workout stations along the way. Later this spring we're also bringing back our spa, where guests can relax and unwind after their Zion adventures.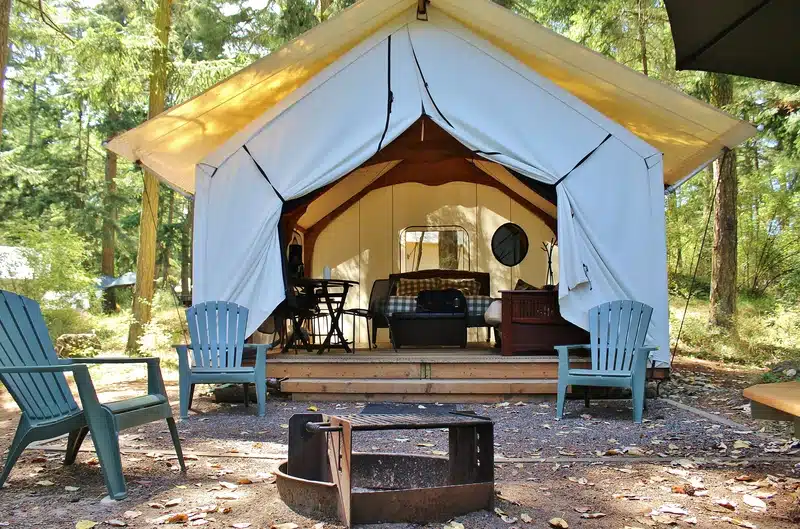 New and updated lodging
Zion Ridge vacation homes are open all year round, and 2017 will bring even more variety to our lodging offerings. We're adding more glamping sites in Utah and more cabin suites, plus we've fully renovated our existing cabin suites (look for new granite, flooring, and other upgrades). Our new Conestoga Wagons bring Old West charm to the Zion Ponderosa Ranch Resort experience. We'll also be expanding our campground, and adding a second shower house with bathrooms.

Amenities / Facilities
The Zion Ponderosa Lodge is at the heart of the ranch resort. Inside, you'll find a cozy stone fireplace, a gift shop, and Ray's Restaurant, where all of our delicious meals are served. Keep an eye out for tasty new menu offerings!
The swimming pool and hot tub are a Zion Ponderosa highlight during summer days. There's nothing like a dip in the two-tiered pool, or a relaxing muscle soak in the hot tub under the stars after a day of serious adventure.
The hospitality tent and conference room can be reserved for large groups. Vacation homes are an excellent option for large group gatherings such as family reunions, weddings, and corporate retreats. 
Recreation
You'll never be bored at Zion Ponderosa. If you just want to kick around the resort for a few hours, there are plenty of activities to keep you busy. Play a fun round of basketball, tennis, pickleball, or volleyball; or head over to the recreation barn where you'll find foosball, billiards, and ping pong. Turn in your recreation vouchers for a round of mini golf, a zipline adventure, a shot at our climbing wall, or a fun jump on the bungee trampoline.
Adventure
Guests enjoy Zion Ponderosa's diverse recreation and adventures, in addition to Zion National Park. Join us for spectacular hiking, horseback riding, rappelling, and ATV rentals. Mountain biking trails are plentiful on our property so bring your bikes and helmets and enjoy the Ponderosa and surrounding region. Check out the full list of all the activities and adventures Zion Ponderosa Resort has to offer.

Guided Adventures
Make every moment of your Zion getaway count with guided hikes inside Zion National Park. Guided canyoneering adventures are a once in a lifetime experience. Sunset Jeep tours and guided ATV adventures are also Zion Ponderosa guest favorites.
Also new for 2017 will be our real-time online reservation system for booking recreation activities and guided adventures. Don't forget to download our free app to find out everything that's happening around Zion Ponderosa. See you on the ranch resort in 2017!