---
---
Conestoga Wagon Camping
Near Zion National Park
---
Rates/Availability for Conestoga Wagon Camping Near Zion
There is a base price for the first two people. Rates vary based on season. Use Reservation Search Tool or Book Now button to view rates and availability of our covered wagon campground.
$12.00 per each addl. person (per night)
Experience the Feel of an Old Conestoga Wagon
Come stay in our new Conestoga Wagons patterned on the great pioneer wagons used in the 19th century. Experience the feel of an old wagon, with the extra desired comforts in our covered wagon campground. Combine the experience of camping with a little glamour and you've got glamping in a Conestoga Wagon. Enjoy stepping outside your glamping wagon and gazing up at the beautiful southern Utah stars. Wake in the morning to a great country breakfast at our on-property Ray's restaurant. "Rough-it" in style.
All Conestoga Wagon Camping Sites Include
• Sleeps 6, 1 King, 2 twin/twin bunk beds
• Continental Breakfast (Not included or available in Jan/Feb)
• Equipped with heaters
• Wifi
• Electricity and outlets inside the Conestoga wagon.
• Access to our open use activities
• Coin-op laundry (washer/dryer)
• Hot showers in the shower house
• Picnic table / grill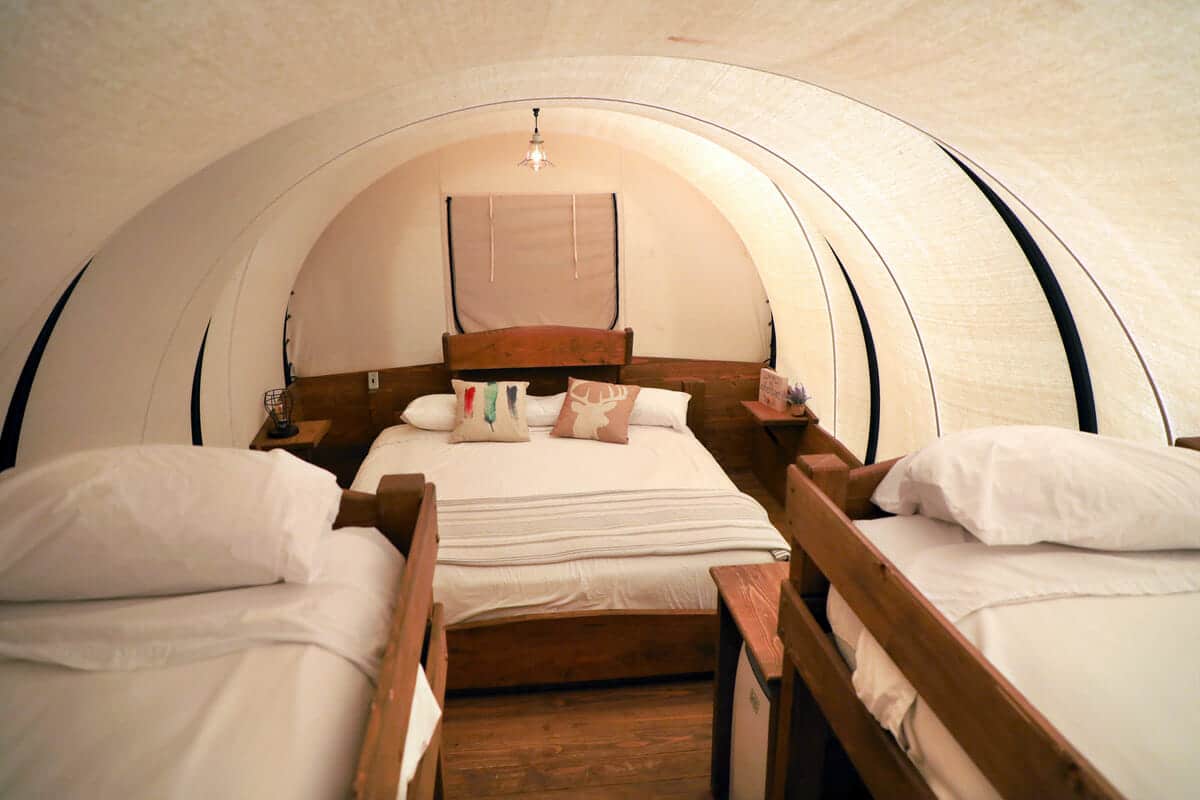 ---
• MINIMUM TWO NIGHT STAY REQUIRED on all lodging types during peak season, holidays, and Friday stays. Call for one night exceptions and availability - 1- 800-293-5444.
• Prices do not include tax. Prices are subject to change
---
Book a Conestoga Wagon Near Zion National Park Today
Other Zion Ponderosa Lodging Options include: