In Zion, sunset is the most spectacular time of day. Experience the unforgettable, fiery hues and pastel brushstrokes of a southern Utah sunset with these incredible Zion Ponderosa Sunset Slam adventures.
Sunset Hike
Stand 2,200 feet above the Zion Canyon floor at sunset for an unforgettable experience. Our sunset hike along Canyon Overlook Trail offers some of the most stunning views Zion has to offer, and at just one mile round trip, it's about as family friendly as you can get. Canyon Overlook trail is a favorite for casual hikers and photographers, for the breathtaking views you can get to with ease. Our sunset hike tour includes a shuttle from Zion Ponderosa Ranch Resort into Zion National Park, a hiking guide, and a sunset treat.
Sunset Jeep Tour
This is by far one of our most popular excursions. Relax and reconnect with loved ones after a long day of exploring in Zion National Park as you drink in the spectacular Zion sunset. We'll take you on an off-road tour to Pine Knoll, the highest point on Zion Ponderosa property, where you'll witness panoramic views that will take your breath away.
Sunset Horseback Ride
Saddle up on one of our magnificent horses and ride off into the beautiful Zion sunset. This 1.5-hour guided horseback ride is the perfect way to say goodnight in the true spirit of the Wild West. An evening Wagon Ride to a Dutch Oven dinner is an alternative to those who just want to tag along for the ride rather than saddle up.
Sunset Mountain Biking
Use your pedal power to customize your own sunset adventure. This Sunset Slam mountain biking adventure is great for experienced mountain bikers or those seeking solitude. Bring your own mountain bike or rent one of ours. We'll even supply the trail maps!
Sunset Yoga
Rejuvenate, relax and find your center after an exciting day, surrounded by Zion's awe-inspiring landscape. Whether you are new to yoga or a seasoned yogi, our sunset yoga will capture your mind and heart like never before.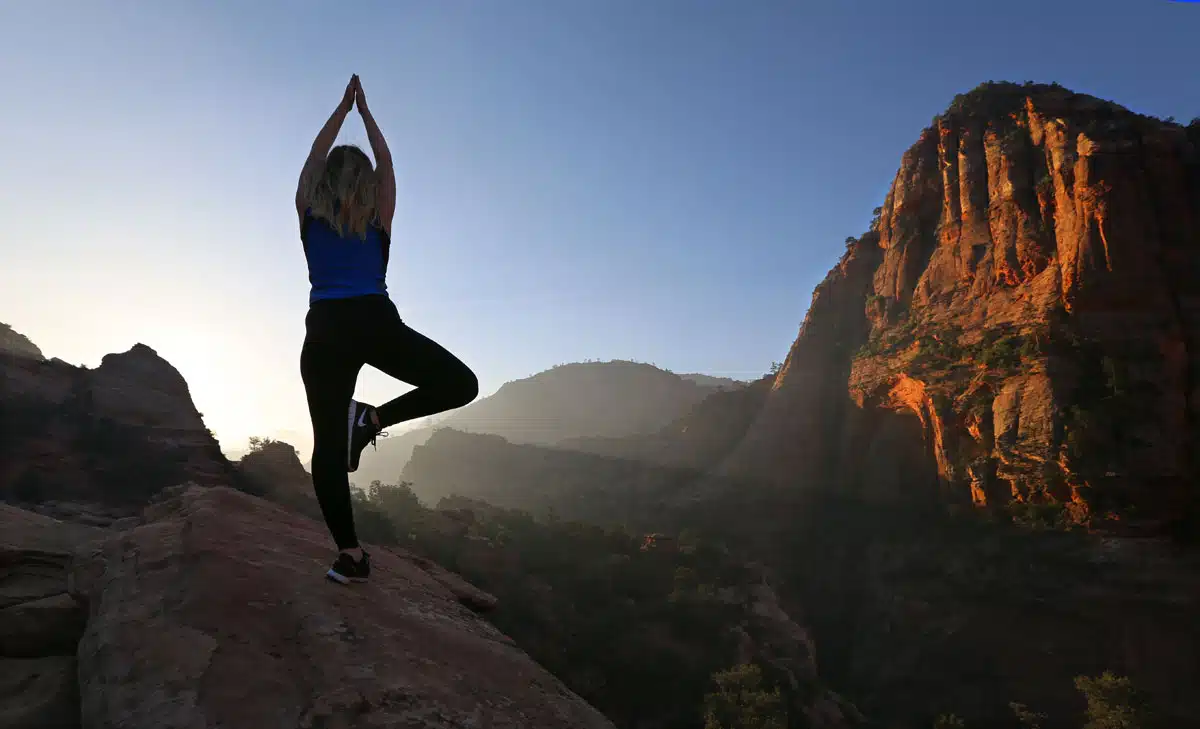 Sunset Slam adventures are available all summer long. After a long day of exploring Zion, these sunset activities are the perfect way to unwind and spend quality time with the people you love most.