If you can't stop dreaming about your next adventure, we have good news. We're excited to announce overnight backpacking trips for Zion Ponderosa guests, coming in 2018. For travelers who crave backcountry excitement, here's your chance to start planning for a Zion backcountry adventure!

Backpack Premier Hiking Destinations in Southern Utah
Here at the ranch resort, we've been researching and establishing new trails to take our guests into lesser-known canyon areas for exciting backcountry hikes. Zion Ponderosa expert guides recently headed out on an exploratory trek to thoroughly scout out some of our favorite locations and check out a few new ones. Here's a sneak peak into their recent canyoneering and hiking adventures.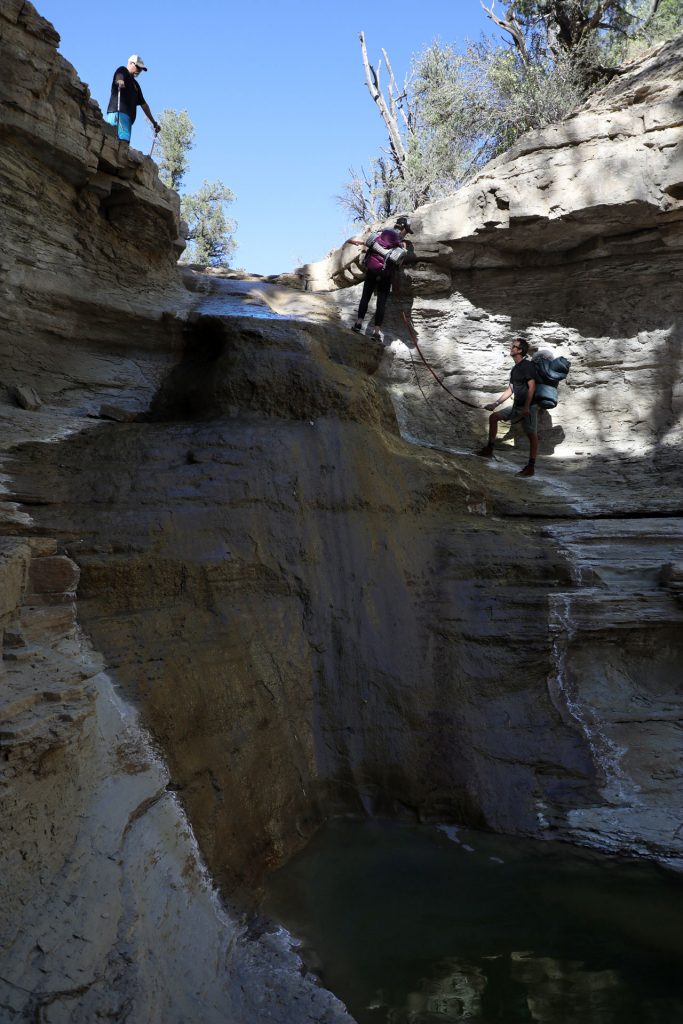 Waterfalls and Scenic Canyons
The diversity of landscape in and around Zion is unmatched. We recently explored this extraordinary canyon located close to Zion Ponderosa. The upper section of the trail offers scenic canyon views highlighted by waterfalls, with the option of exploring slot canyons along the lower trail.

Our first day of hiking included a seven-mile trek into the canyon. We stopped for the night and enjoyed a delicious Dutch oven dinner, then spent the night camping under the stars. After a hearty breakfast the next morning, we ditched our packs to travel light while exploring the lower slot canyons. We were able to explore four different slot canyons during the six-mile adventure. The return hike on this backcountry adventure travels through the main canyon and ascends among the scenic waterfalls.

Zion's Secret Canyons
Our recent expedition is just one of the many options for overnight backpacking adventures from Zion Ponderosa. With Zion Ponderosa's CPR and first-aid certified guides, you can hike worry-free while soaking in all of the majesty of Zion's secret slot canyons.

Zion Ponderosa Exclusive Overnight Backpacking Trips
Our overnight backcountry hikes are scheduled for late spring and early fall of 2018. These adventures are exclusively for Zion Ponderosa Ranch Resort guests, so be sure to book lodging with us on the front-end or back-end of your trip. Check out our camping, glamping tents, cabins, wagons and vacation homes for every budget and group size.
If you'd like more information about Zion Ponderosa overnight backpacking trips in 2018, contact [email protected]
Can't wait? Check our guided hiking adventures in and around Zion National Park.