Zion National Park is surrounded by America's highest concentration of natural scenic wonders in every direction. Just about an hour north of Zion, you'll find Cedar Breaks National Monument, the Crown Jewel of The Grand Staircase.
Cedar Breaks is a great day trip for anyone looking to escape the crowds and heat of Zion National Park and Bryce Canyon during peak summer season. The road through Cedar Breaks, Highway 148, is typically only open from May to October, making summer the perfect time to visit.
Visiting Cedar Breaks in Summer
Cedar Breaks is often called a mini Bryce Canyon, thanks to the massive, multi-hued hoodoos that fill the 2,000-foot deep amphitheater. At an elevation of 10,000 feet, visitors can expect much cooler temperatures than a typical southern Utah summer day at lower elevations. Summer is peak color season at Cedar Breaks, thanks to alpine wildflower meadows that burst with color. Cedar Breaks celebrates the spectacular display of wildflowers with an annual Wildflower Festival each July.
Make a day of it and see these Cedar Breaks area attractions:
Brian Head
Located at 9,800 feet, Brian Head is Utah's premiere ski and summer resort, and the highest occupied town in Utah. The high elevation means cooler weather to escape the summer heat for a few hours. Year-round entertainment and activities mean there is always something to enjoy, from biking to hiking to skiing. The mountain peaks at 11,307 feet, offering spectacular panoramic views up to 100 miles in every direction. The view is definitely worth a detour on your day trip to Cedar Breaks.
Parowan Gap Petroglyphs
Discovering Utah's ancient history is easier than you think. Parowan Gap is one of the most concentrated and accessible collections of petroglyphs in the western U.S. Featuring over 90 panels and 1500 figures, the three-mile long pass is recognized as one of the best-preserved examples of Native American rock art. Eagle-eyed viewers will also be able to spot dinosaur tracks embedded in rock from the road.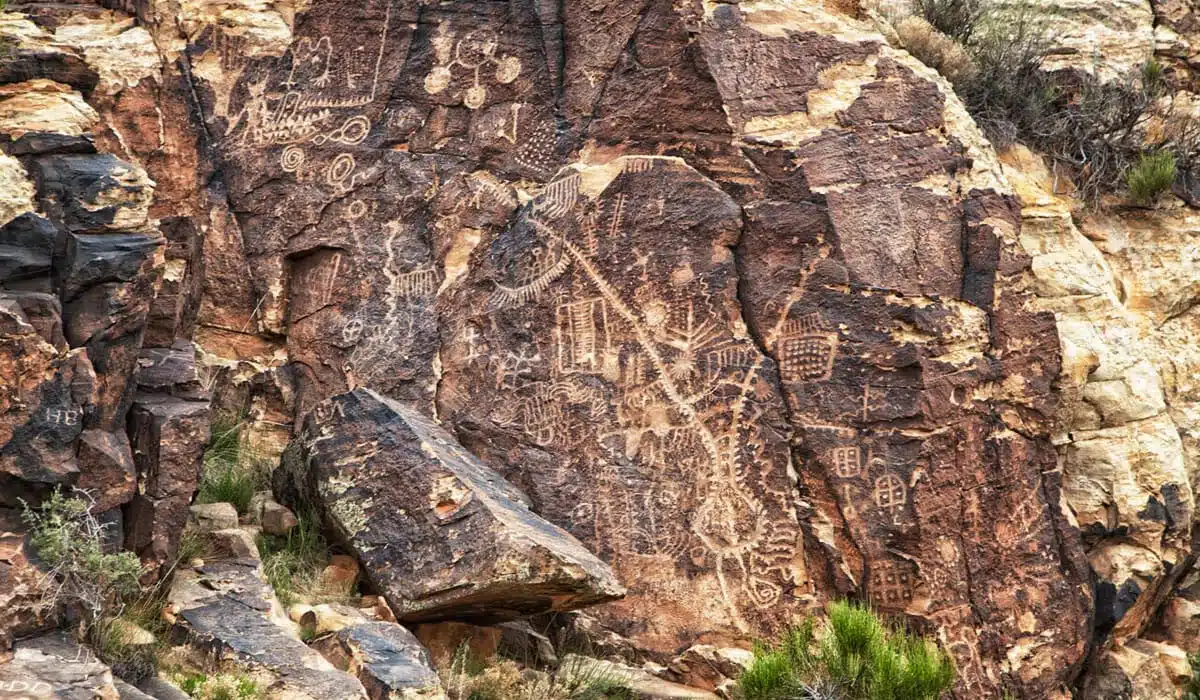 Duck Creek Village
The community of Duck Creek Village on Cedar Mountain is surrounded by beautiful mountain scenery. The area is a haven for summer hiking, fishing and biking day trips.
Navajo Lake
If you are looking for a good spot to cast your line, head to Navajo Lake. This alpine fishing destination is located at 9,000 feet elevation, making it a great day trip from Zion National Park. The lake is stocked with rainbow and brook trout.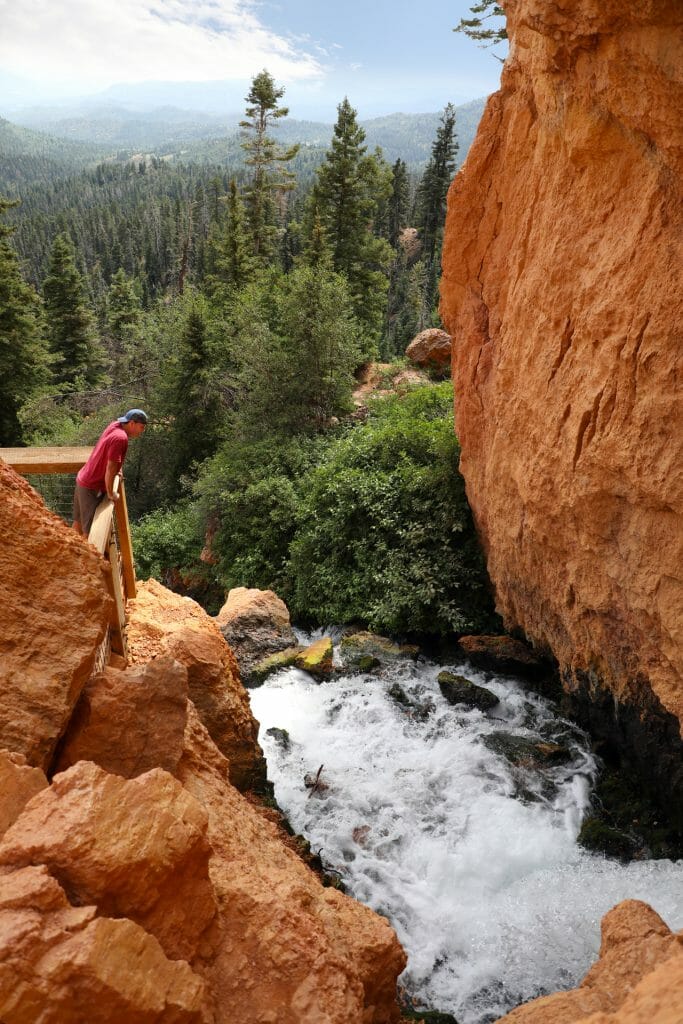 Cascade Falls
Cascade Falls emerges through a deep cave system and over a cliff face. It can be quite spectacular after a particularly heavy winter. An easy trail across Cedar Mountain leads to a vista overlooking Cascade Falls, Kolob Terrace and Zion National Park. The trail is located at 8,910 feet elevation, making for great summer hiking conditions.
Panguitch Lake
Situated at 8,400 feet with 1o miles of shoreline surrounded by Ponderosa pine forest, Panguitch Lake is one of Southern Utah's premiere outdoor recreation destinations for fishing, boating and ATV trails. Panguitch means "big fish" in Paiute and legend says trout were once so abundant they could be speared from the shore.
Scenic Byway 143
Known as Utah's Patchwork Parkway, Scenic Byway 143 is a breathtaking route, ascending 6,000 feet from Parowan to Brian Head, and providing access to Cedar Breaks and Dixie National Forest. The scenic highway continues to historic Panguitch.
Getting to Cedar Breaks from Zion Ponderosa
Unpack once and stay a while! Zion Ponderosa is the perfect base camp for all your Zion area adventures. Cedar Breaks is located north of Zion Ponderosa. Take Highway 89 and go north approximately 25 miles, then turn left on Scenic Highway 14. Follow to Highway 148 and then to Scenic Byway 143.