Utah's national parks—famously known as "The Mighty 5®"—draw millions of visitors from around the world every year. From spectacular Zion to breathtaking Bryce Canyon, awe-inspiring Arches, quiet Capitol Reef and captivating Canyonlands, The Mighty 5® never disappoint. Did you know that Zion National Park is the most popular of The Mighty 5®? If you've been to Zion you already know why. If you haven't visited this 147,000-acre Utah marvel, what are you waiting for?
Carved by water over millions of years, Zion National Park beckons more annual visitors than any of The Might 5® national parks in Utah. Why? Scenic majesty. Dramatic cliffs soaring two to three thousand feet straight up. A scenic byway that leads through the heart of the park. Adventure around every turn.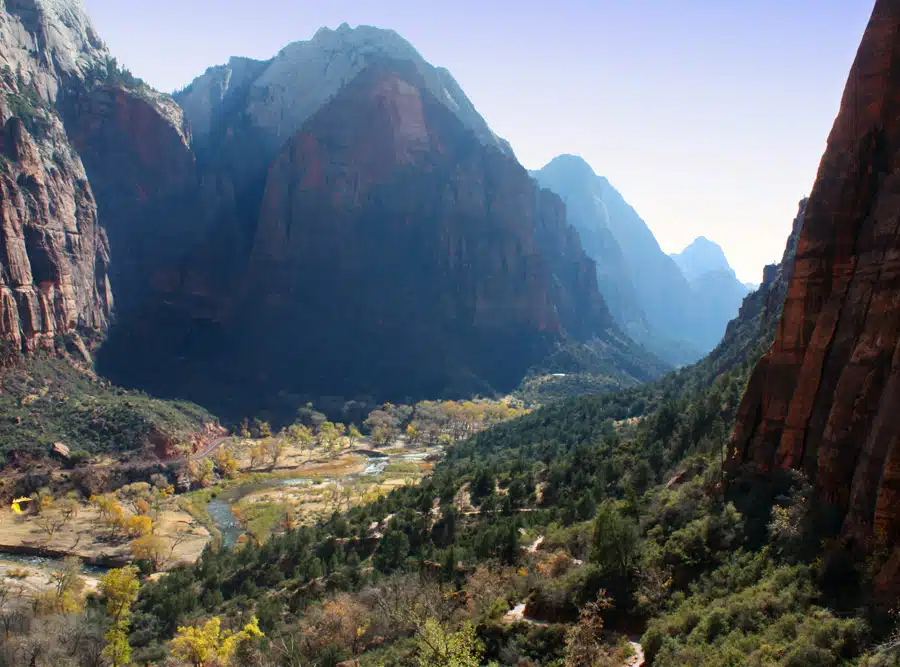 There's something at Zion National Park for every age and skill level. Hiking is a major draw, with trails throughout Zion ranging from short strolls along interpretive nature trails, to challenging slot canyons and backcountry hikes. Riverside Walk, Emerald Pools, Angel's Landing, and The Narrows are some of the better known—and best—hikes in Zion National Park. Some are family-friendly, some require a bit more skill and courage, but all are rewarding in their own right.
Canyoneering and rock climbing are also big draws to Zion. When you think about it, what rock climber could look at those sheer 3,000-foot cliffs and NOT want to plan a trip to Zion? Rock climbing and canyoneering require skills and experience, no doubt about it, and Zion is an amazing location to spread your wings and try something new. (If you've never experienced a climbing or canyoneering canyon adventure, Zion Ponderosa Ranch Resort can get you started.)

Beyond the trails and Zion Canyon Scenic Drive, there's still more to this Mighty 5 national park. Zion Canyon is the most visited area of the park, but Kolob Canyon features more dramatic cliffs and canyons, with a lingering element of solitude. So, yes, Zion National Park is the most visited of The Mighty 5 national parks, but don't let the fear of crowds keep you away. There are places and spaces, adventures and opportunities for solitude, peace, and more scenic beauty all throughout the park and throughout the various seasons.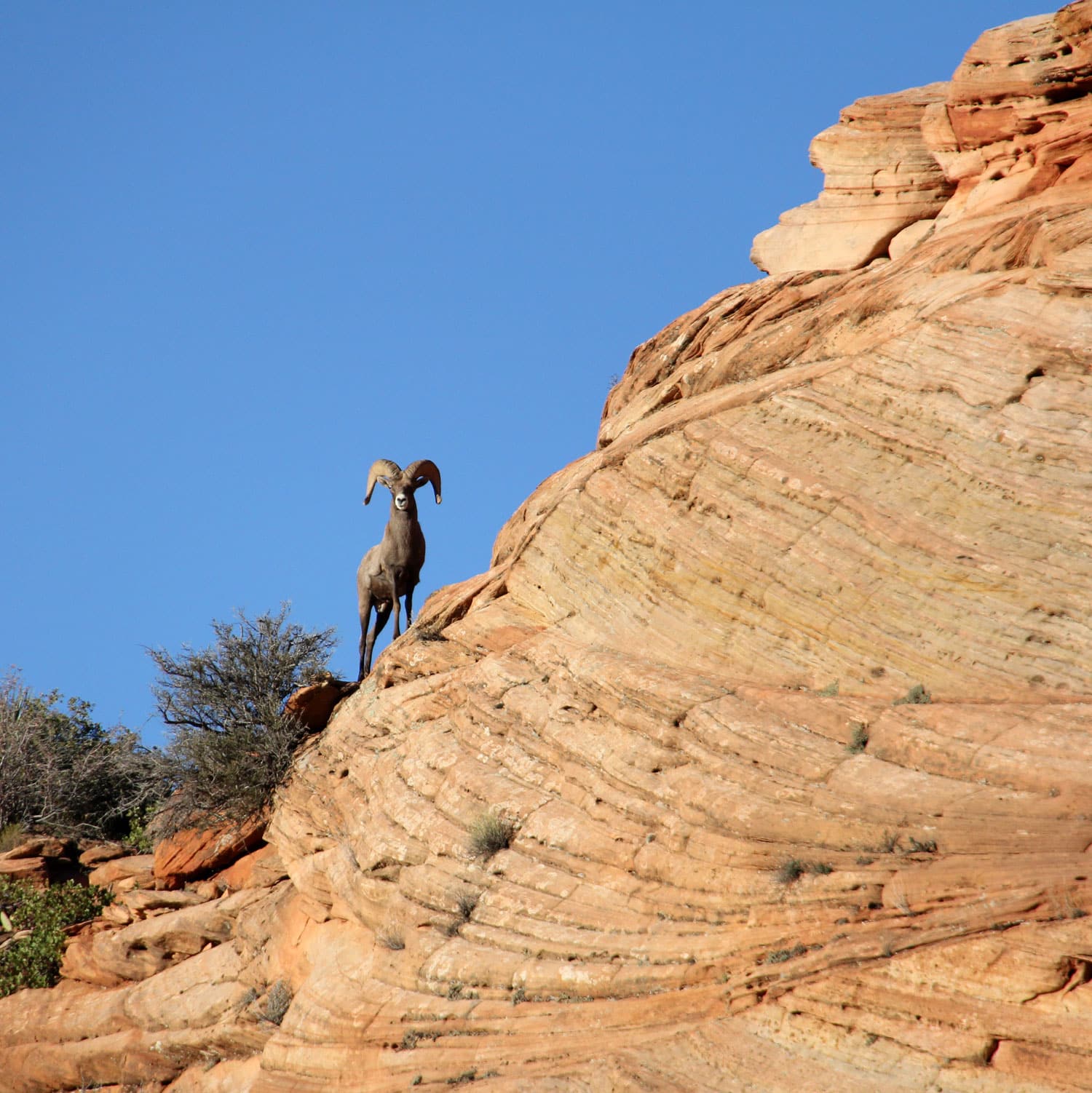 For park visitors seeking a serene Zion National Park experience, this is the place for bird watching and wildlife viewing. California condor, Peregrine falcon, and bald eagles are just some of the mighty birds you just might catch a glimpse soaring over Zion's majestic landscape. Keep an eye out for Bighorn sheep, desert tortoise, deer, and the occasional cougar.
Located on the eastern edge of Zion, our ranch resort has a vantage point unlike any other lodging surrounding The Mighty 5®. Literally bordering Zion National Park, Zion Ponderosa's 4,000 private acres with expansive views in every direction make our ranch resort pretty remarkable in and of itself. You might even say Zion Ponderosa is the best destination resort on the edge of any of Utah's national parks. Come see for yourself—and experience Zion, the best of The Mighty 5® Utah national parks.