Last spring we received word of a golden eagle in a roadside field near Zion Ponderosa. As golden eagles are generally wary around people, and should never be disturbed up close, it was a rare and exciting opportunity to be able to photograph and observe one from a safe distance.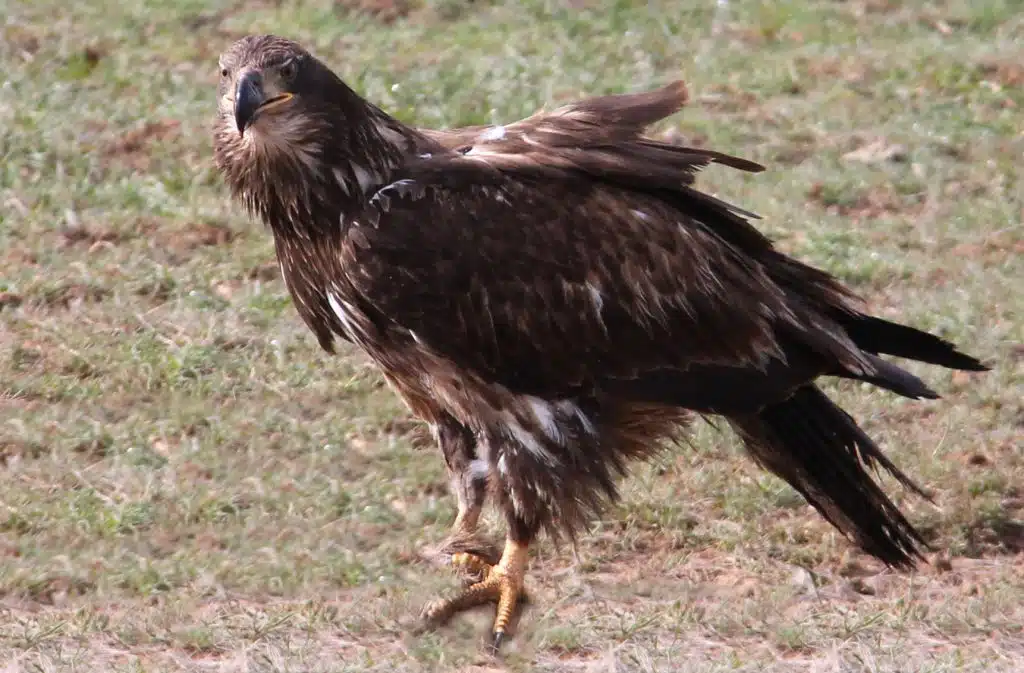 Zion National Park is a habitat for 291 species of birds, including golden eagles and bald eagles. Golden eagles live in Zion year round. Winter is an especially good time of year to quietly observe bald eagles as they migrate into the park from Canada and Alaska for their winter rest.
In 2007, the bald eagle was removed from the federal list of threatened and endangered species, after nearly disappearing decades ago. The bald eagles' population recovery is due in large part to both the banning of DDT and the habitat protection afforded by the Endangered Species Act.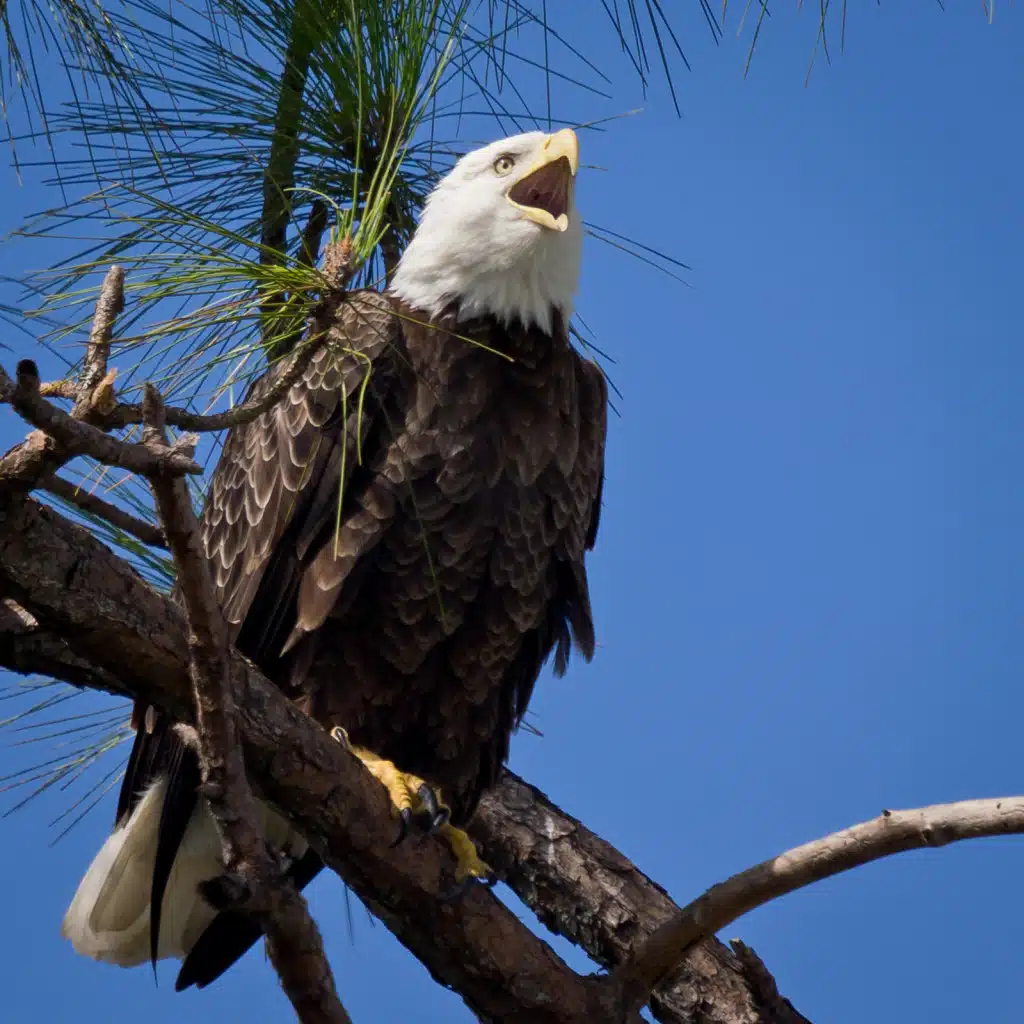 Although they are delisted as endangered species, both bald eagles and Golden Eagles are still protected under the Bald and Golden Eagle Protection Act, the Migratory Bird Treaty Act, and the Lacey Act. Zion visitors can assist with conservation efforts by keeping a safe distance from their nests or winter roost sites. Bald eagles in particular are susceptible to harm by disturbance of their natural habitats, and continued conservation is imperative to maintaining a healthy population.
As a designated global and state Important Bird Area (IBA), the 232-square mile sanctuary of Zion National Park provides these exceptional birds with refuge for nesting and food in their native habitats. Zion's 5,100-foot elevation difference between desert provides diverse micro-environments to support a wide diversity of fauna and flora.
Zion National Park is a birder's paradise and provides a rare opportunity to observe many other bird species, including the Peregrine falcon and California condor. A bird list is available at the visitor center, so grab your binoculars and look toward the sky.
Learn more about Zion's wildlife.