It's getting hot in Zion. In fact, a heat advisory is in place for the days ahead. We've got a few ways for you to beat the summer heat, both inside Zion National Park and here at Zion Ponderosa.
Zion Narrows
Let's start with The Narrows, one of Zion's most popular hikes. The mouth of the Virgin River can be reached from the end of Riverside Walk, and you can hike in as far as you like from the bottom up. Be sure to check current conditions with park rangers, and keep in mind that permits aren't currently being issued for top-down hikes.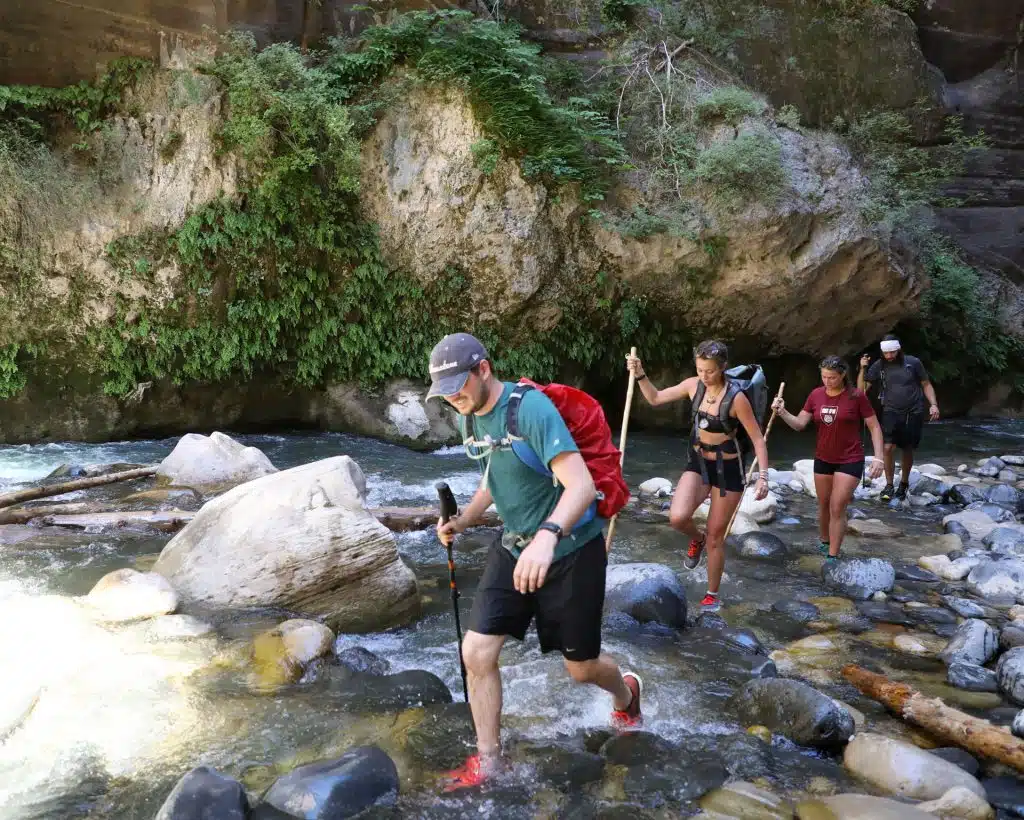 Pa'rus Trail
The Pa'rus Trail is another popular Zion trail with paved access along the Virgin River. This is a great way to get your feet wet, cool off, and splash around a bit while keeping a close eye on the littles.
Swimming and Paddleboarding
Up at 6,500 feet (about 2,000 feet above Zion Canyon), Zion Ponderosa usually sees cooler temps, but still hot enough to enjoy summer fun. Cool off in our two-tiered swimming pool or take a spin around the pond with a kayak or paddleboard available for checkout from the recreation barn.
Hot-Weather Hikes
While you're over at the recreation barn, ask our East Zion Adventures for tips to some of our favorite slot canyons and East Zion swimming holes!
Recreate Responsibly
Please recreate responsibly and supervise children while swimming, whether you're in a pool, pond or river. And remember, summer heat is no joke when temperatures soar to 100 degrees or more, so we're sharing a few tips from East Zion Adventures to beat the heat:
1) Drink plenty of water (at least a gallon of water per person per day) — and bring extra.
2) Dress for the weather – a hat to protect your head, neck and face from the sun, and lightweight, breathable clothing to wick moisture away.
3) Don't forget to wear the most important accessory: SUNSCREEN!
4) Hike early in the morning or later in the afternoon to avoid the hottest part of the day. If you can't avoid hiking in the middle of the day, take breaks often and know your limits.
5) Recognize early symptoms of heat exhaustion (heavy sweating, clammy skin, headaches, feelings of weakness, dizziness, or nausea). If experiencing any of these, find a cool spot to rest and get more fluids.