Hiking Belly of the Dragon is a fun, family-friendly adventure through a short, man-made tunnel resembling—well, you can probably guess from the name! Located between Orderville and Kanab, it was carved to serve as a drainage below Highway 89. Years of rainfall have carved the tunnel's sandstone walls into stunning ripples for the whole family to explore.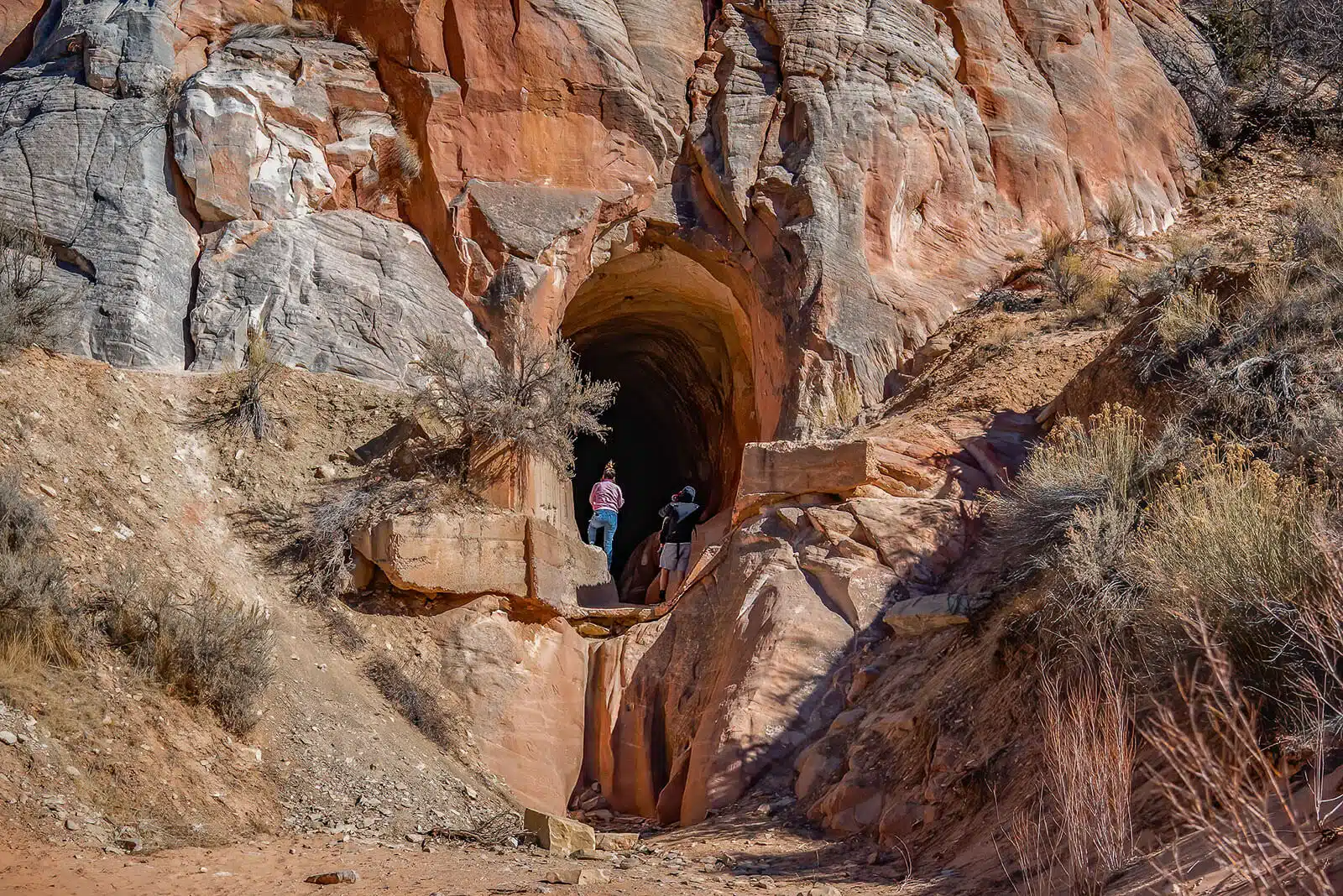 Just one mile south of Mt. Carmel Junction and about 17 miles from Zion Ponderosa, hiking Belly of the Dragon is a quick and fun side trip during your Zion National Park vacation. This unique adventure is family-friendly. A five-foot rise at the entrance of the tunnel makes it a bit challenging for some to reach though it is still relatively accessible. The tunnel itself is only .5 miles there and back and only takes about 10 minutes to walk through, so make sure to enjoy yourself and explore.
There's no elevation gain inside the tunnel but the floors are rocky and uneven after years of erosion, so walking this path requires some caution. We recommend bringing a flashlight or phone to guide your way if you are exploring this tunnel, especially before or after the early afternoon. You can extend this relatively easy adventure by hiking the 1.8-mile out and back trail, with just 183 feet in total elevation gain.
Trail length
1.8 miles (tunnel .5 miles)
Elevation gain
183 feet
Route type
Out and back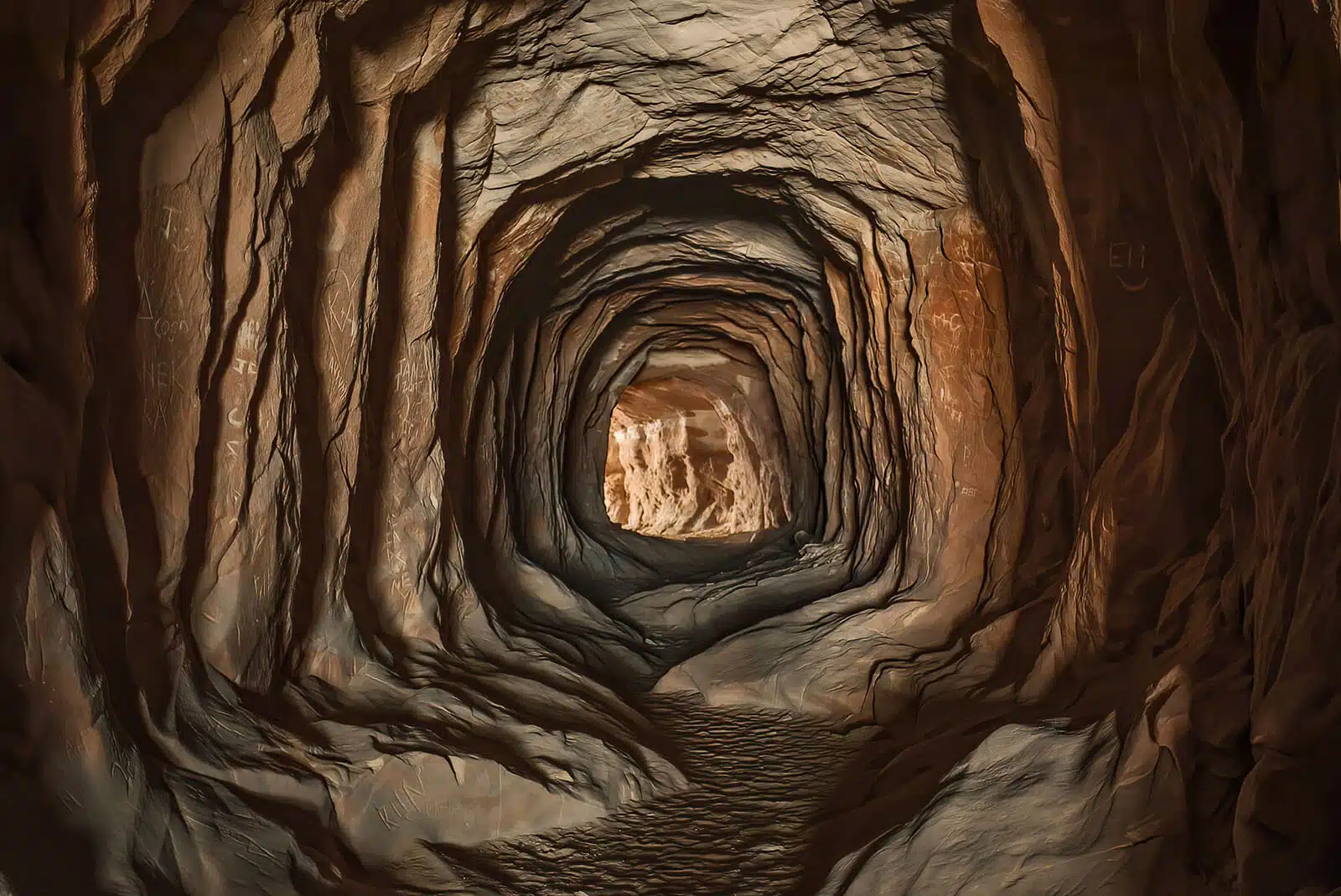 Tips for Exploring Belly of the Dragon
• This tunnel is a drainage route to divert water, do not enter the tunnel in rainy or snowy weather for your safety.
• For the best possible light in the tunnel, go on this hike in the early afternoon. A flashlight or cell phone can illuminate your way as you walk through this tunnel during darker times of day.
• As with any nature walk, leave no trace. Do not add to the graffiti on the walls and don't leave any trash behind when you leave.
• There are also no bathrooms or water fill stations at the beginning of the trail, so come prepared for your adventure.
• Parking available near the mouth of the tunnel.