Angels Landing is one of the most popular destinations in Zion National Park. The hike is thrilling, strenuous and, in recent years, has become more and more crowded. A permit lottery was implemented in 2022 to help make the hike to Angels Landing safer by minimizing the crowds.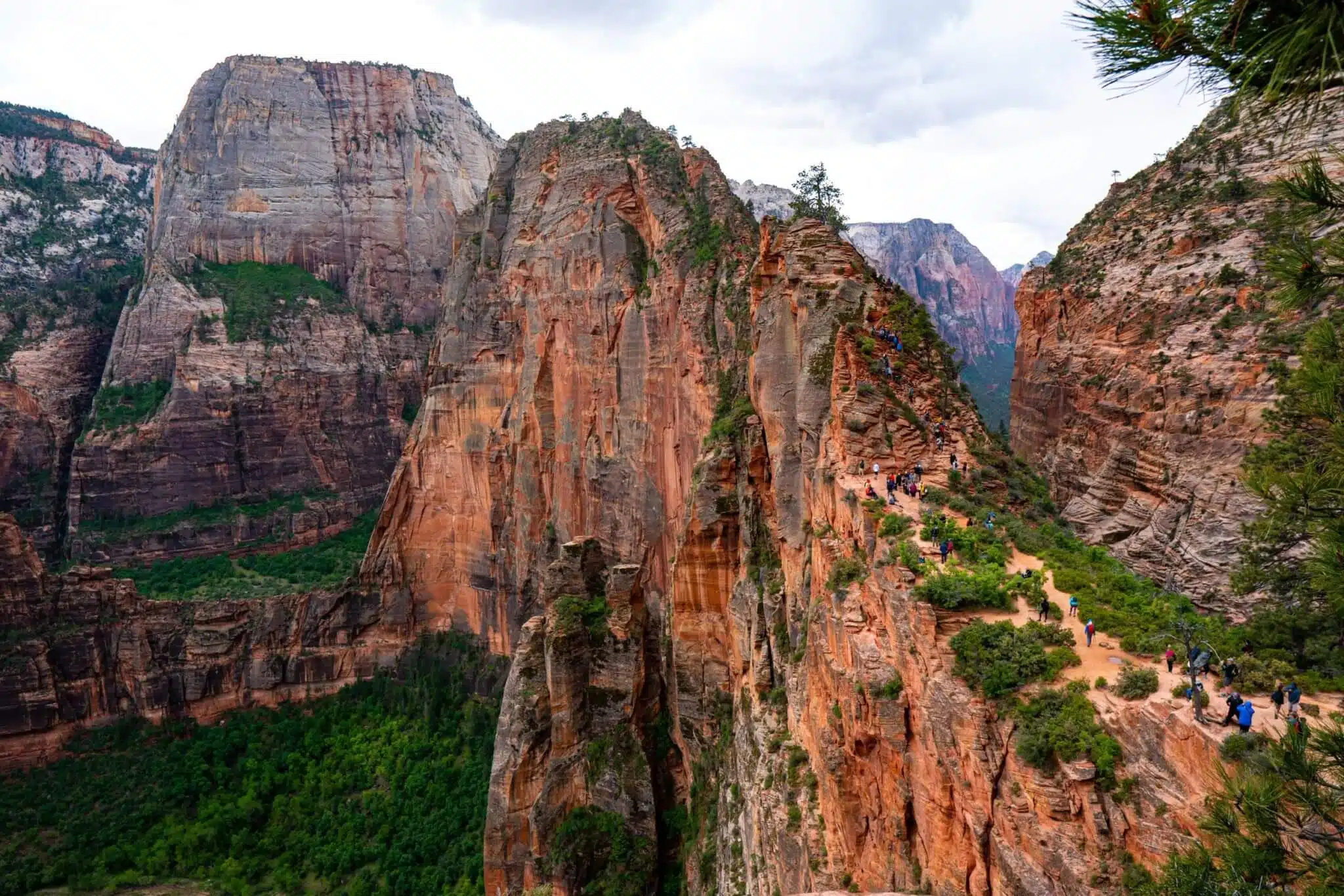 If you're visiting Zion National Park this fall, July 20 is the last day to apply for the seasonal lottery for Angels Landing hiking dates from September 1 through November 30, 2022. You may enter the seasonal lottery once and apply for a permit up for up to six people. So if you're planning a trip, be sure to apply!
And if you don't get one of the coveted spots, no worries. We have an even better view waiting for you from our property! 
Best View in Utah
Hike to Observation Point instead, which is even higher in elevation than Angels Landing. From this viewpoint, you'll be able to look down on the people hiking Angels Landing. As you stand on the edge of the 2,200-foot precipice at 6,521 feet elevation,, you'll understand why Backpacker magazine once called this "the best birds-eye views in the park." 
The only open trailhead is accessible via our property here at Zion Ponderosa, making our ranch resort the perfect basecamp for your Zion adventure. 
And did we mention that our on-property guide company East Zion Adventures offers an easy and affordable shuttle to the trailhead so you don't have to worry about a thing?
Please note: This is not a guided hike. We only provide transportation from Zion Ponderosa Ranch Resort to the Observation Point/East Mesa Trailhead and back. Reservations must be made at least 12 hours in advance.
Learn more about the hike to Observation Point. 
Check out our fall specials and start planning your Zion vacation!