GENERAL INFORMATION
Reception & Services Info.
Check-In
Begins at 4:00 PM.  Guests who arrive after the front desk closes will find a packet in our after
hours box and must then, check-in at the front desk, in the following morning.
Check-Out
10:00 AM. There is a $50 charge for every additional hour past 10:00 AM.
Housekeeping
Vacation homes do not receive daily housekeeping services. For special requests, please call the front desk. For cabins, wagons, and glamping tents, housekeeping will make daily visits to check garbage, and replenish needed towels. Please leave used towels on the floor if you want them replaced with fresh towels. Garbage is collected daily from outside bins after 4:00 PM.
Adventure Desk
Come see one of our expertly informed staff to help you finalize your ideal Zion Ponderosa experience.
With all of the local knowledge we will help answer any questions and make recommendations to make
your stay exactly what you hoped. A few services we will provide at this desk are:
- Hiking and Activity Recommendations
- Surrounding local area information
- Guided Activity Scheduling
- Wrist bands required for pool and open resort area use
Services Available
- Fax and copy machines available at front desk.
- Maintenance: Please contact the front desk for any maintenance issues.
Golf Cart Rental
Our club golf carts are a great way to get around at the resort and are available for rent (peak season only) through the recreation desk (rec. barn). Golf carts are available on a first come first serve basis, so please make advance reservations.
Pool and Jacuzzi
Pool hours are from 10:00 AM to 10:00 PM. Towels are provided at the pool. Please abide by all rules listed at the pool area.
Internet
We offer free Wi-Fi internet throughout the resort. It is an open network with several access points, and requires no login. Mountain Homes have unique passwords that are posted in the home. Please contact the Front Desk if you have problems with the password.
Mail
Our mail is picked up and dropped off daily. We provide limited mail service including postage.
Shower House and Laundry Facilities
Showers and coin-operated laundry facilities are available to guests. Located on the upper level of the pool house and at the campground (Zion Crest). Laundry soap is available in the machines. The front desk can make change for the machines.
Campfires
Campfires are permitted ONLY in our approved fire rings. Numerous fire rings are located throughout the property. There are also large pits available for larger gatherings if preferred. Firewood is available
for purchase in the gift shop. * If the fire chief has mandated a fire ban, no fires will be allowed*.
Conference Room
A conference room is available for groups and conferences.
Please contact the front desk for Reservations at 435-648-2700
White Tent / Yurt (Group gathering spaces)
A large white tent is available for groups and conferences located next to the Main Lodge. Please contact
the front desk for Reservations at 435-648-2700.
Fees
Cabin/Home Keys. There is a $10 charge for lost keys.
Pets / Smoking
Pets are permitted in camping and RV sites and open areas of the resort but must remain on their leash.
Smoking is permitted in outside areas only. There is a $250 cleaning charge for breaking this policy.
Service animals must have prior approval.
---
Emergencies:


In the rare event that you have an onsite medical emergency p

lease call 911 and

then contact the Front Desk so we can alert the proper authorities, and assist where possible and as needed.
---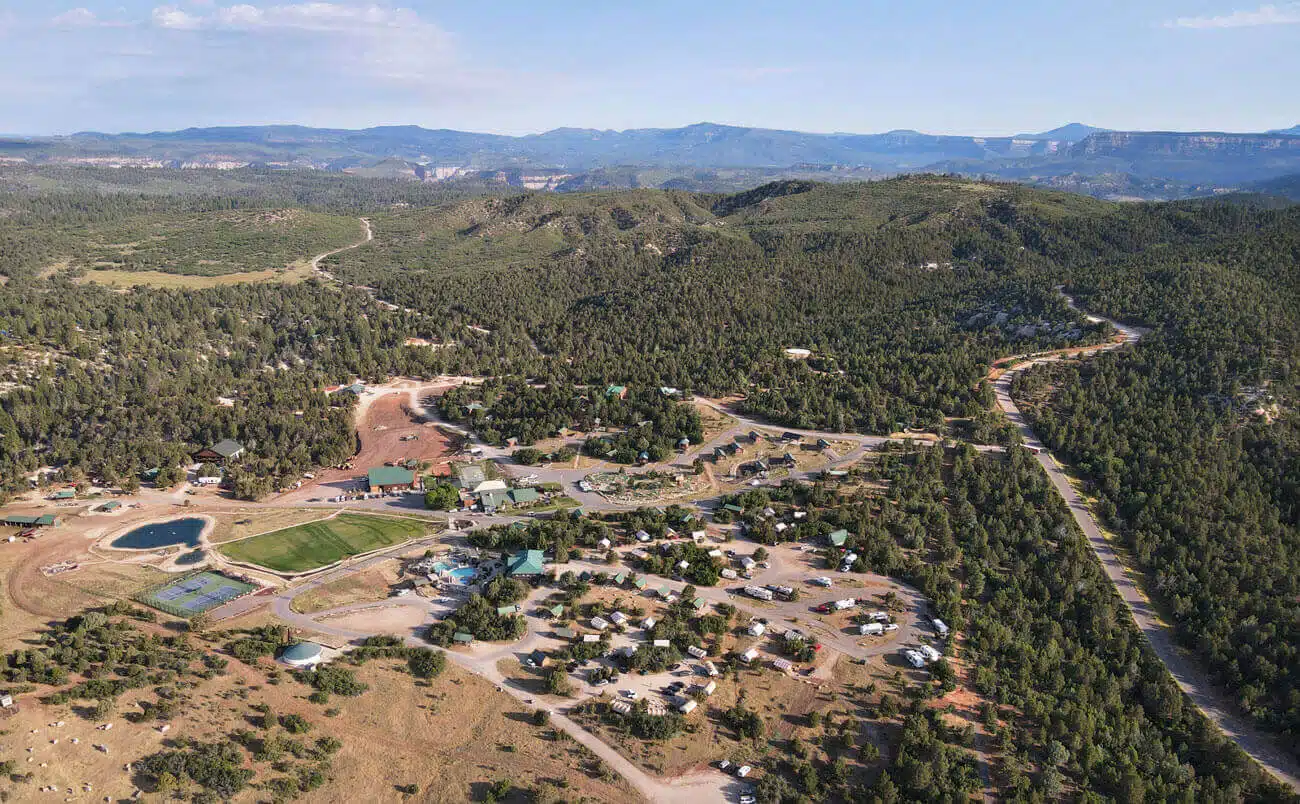 Frequently Asked Questions
What are the Zion National Park entrance fees?
Zion National Park charges a $35.00 fee per car to access the park. This is good for one week. You also have the option of purchasing an annual pass for $80.00 that is good for all national parks and monuments.

Do  you have a business center?
Yes. Copy, Fax and Internet are available. Surcharges will apply.
What time zone are you located in?
Mountain Standard Time Zone.
What about late arrivals?
Late Arrivals: If you or anyone in your party finds that your arrival time will be later than the closing time of our check-in desk, please be aware that there will be a late check-in packet available for you. Please call the Resort if you will be arriving later than 9:00pm."
Is Zion Ponderosa a dude ranch?
It's much better than just a dude ranch! Zion Ponderosa is a full-service private, 4,000 acre, ranch resort on the eastern border of Utah's Zion National Park. If you're looking for a true western experience, we have that as well! Check out our horseback riding, and western dinners.
What is there to do at Zion Ponderosa?
Another question might be what isn't there to do! We offer a great assortments of on-property activities, events, and guided tours including: Jeep Tours, canyoneering, horseback riding, guided hiking, climbing wall, mini-golf, trampoline bungee, zip line, hiking shuttles, paintball, shotgun range, western dinner, kid's camp, recreation barn, tennis, volleyball, horseshoes, and of course our two-tiered swimming pool and two jacuzzis.
Are there weight restrictions on any activities?
For guest safety, there is a weight limit of 225-pounds on our zip line, climbing wall, rappelling, and horse rides.
Can I bring my horse to Zion Ponderosa?
Upon confirmation with our wranglers you are welcome to bring your horse to Zion Ponderosa. We can provide a corral and water for a small nightly fee. Owners do need to supply their own horse feed. Zion Ponderosa has several equestrian trails that you may enjoy with your own horse. Please coordinate with our recreation department before heading out on horseback.
Can I bring my dog to Zion Ponderosa?
Dogs are welcome at our campground. We do not allow pets inside cabins or vacation homes. Dogs must be leashed at all times. Keep in mind that dogs are not permitted inside Zion National Park. For more details view our lodging policy located at the bottom of the lodging navigation for this page.
Can I bring my own ATV?
You are welcome to bring your personal ATVs to explore the back roads on Zion Ponderosa Ranch Resort property. Some trails are restricted for guided ATV activities only.
I want to go glamping at Zion Ponderosa—but will I be able to charge my cell phone?
Yes, there are power outlets withing glamping tents at our glampground.
We don't have a tent, but love the idea of camping under the stars. What do you recommend?
Rent a glamping tent from Zion Ponderosa! It's a great way to spend the night under the beautiful southern Utah stars, without lugging one around on your travels. We also offer Conestoga Wagons, cowboy cabins, cabin suites, and vacation homes.
I'm looking for a location for my family reunion. Can you accommodate large groups? Zion Ponderosa's vacation homes are the perfect large vacation rentals for corporate retreats, family reunions, Zion weddings, experiential education groups, and other large group events. Our vacation homes range greatly in size, and can accommodate between 8 and 40 people, depending on the home. These Zion National Park vacation homes are available for rent year-round.
Are canyoneering tours available in winter?
Due to natural moist and cold conditions in slot canyons, in winter, we do not offer guided canyoneering tours in December, January, and February.
How close is the nearest fishing spot?
The answer to this question depends on the type of fish, but Quail Creek and Sand Hollow Reservoirs are approx. 40 minutes away and good for bass fishing. Cedar Mountain (just one hour north) has several high-elevation lakes (Panguitch and Navajo) and several streams or creeks which, due to their cooler water temperatures, are good for trout.
Do you have cell phone service and Wi-Fi?
Yes, there is cell phone service and Wi-Fi available at Zion Ponderosa. Your location and carrier will determine where and how good of cell phone service you have, though.
How close are you to Zion National Park?
Zion Ponderosa is located 7 miles from the east entrance of Zion National Park, but our 4,000 acre ranch sits literally against the eastern border of the park.
Is there a hot tub at Zion Ponderosa?
Yes. Our hot tub is located by our two-tiered swimming pool and is open for you to enjoy from March through November.
What city is Zion Ponderosa Ranch Resort in?
We are located right near the borders of the eastern edge of Zion National Park in a somewhat remote area in the southwest part of Utah, but our mailing address and city to use for GPS is Orderville which is approx. 15 miles away.
What is the elevation at Zion Ponderosa Resort?
Our resort sits at 6,500 feet above sea level.
Does Zion Ponderosa offer military discounts?
Yes - 10%
What are the nearest major cities/airports?
The nearest major city and airport are St. George and the St. George Regional Airport, which are about 1 hour and 45 minutes away. The next closest major city and airport are Las Vegas and McCarran International Airport, which are approximately a 3-hour drive from our resort. Salt Lake City and the Salt Lake International Airport are about 4.5 hours away. Shuttle services are available from McCarran International Airport (Las Vegas) to St. George, Utah, and then companies like St. George Shuttle, or Uber, can take you from St. George to Zion Ponderosa (but bear in mind it is a one hour and 45 minute drive from St. George). Our resort is approx. a 3-hour drive from Las Vegas. If you're flying into Las Vegas, St. George, or Salt Lake City, we suggest you rent a car from one of these airports, though.
Where is the nearest location to get fuel from Zion Ponderosa?
Nearest gas stations are located at seven and 15 miles from Zion Ponderosa.
---
---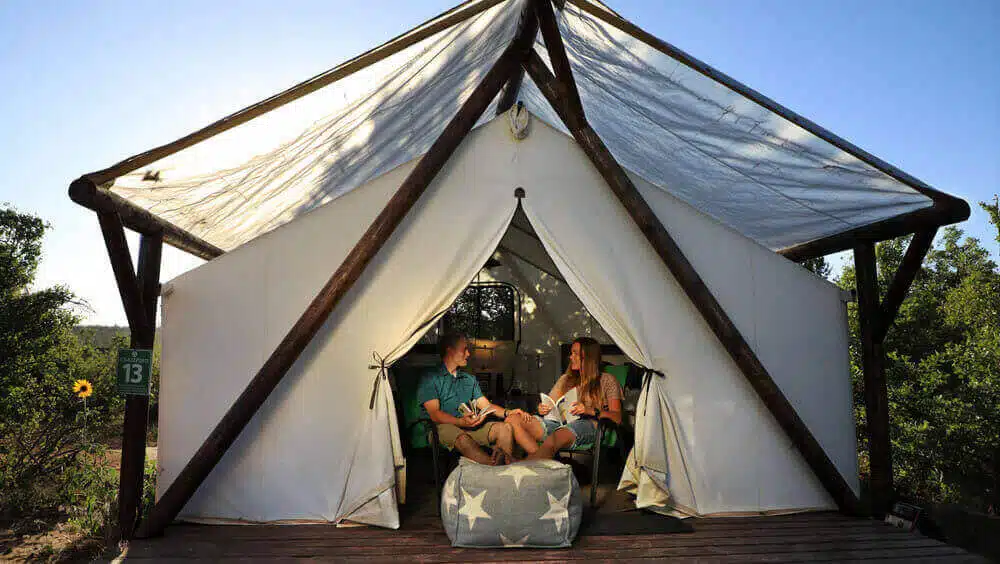 What To Pack / Prepare / Policies
---
---
---
Zion Ponderosa Policies
• The appropriate tax rate for Lodging, Meals, and Recreation will be added to all reservations.
• A 50% down payment is required, at time of booking, for reservations in current year. Balance will be due/charged upon arrival.
• Reservations for following year require a 10% down payment with an 40% due in January of year of arrival with final payment due/charged upon arrival.
• We gladly accept American Express, Master Card, Discover Card and Visa.
• Cancellations more than 14 days prior to arrival are fully refundable less a 10% administrative fee per reservation. Within 14 days of arrival there is a 50% cancel fee.
• For your safety all activities are weather dependent and subject to cancellation.
• Gratuity is accepted and appreciated.
Here are some ideas of what to pack for your trip to Zion Ponderosa:
• Jacket or Sweatshirt
• Hat
• Camera
• Sunscreen
• Walking/Hiking Shoes
• Water Shoes
• Swim Suit
• Sunglasses
• Shorts
• Long Pants (better for the horse rides)
• Flashlight
• Water Hydration Pack
Food and Meals
Serving portions are categorized as adult 12 + years of age and child 3 to 11 years of age. Our kitchen staff serves hardy ranch style meals and beverages cafeteria style, sure to satisfy every hungry wrangler.
Off Peak Season
Off peak rates are a great deal and a good time to come. Call for rates on your specific dates.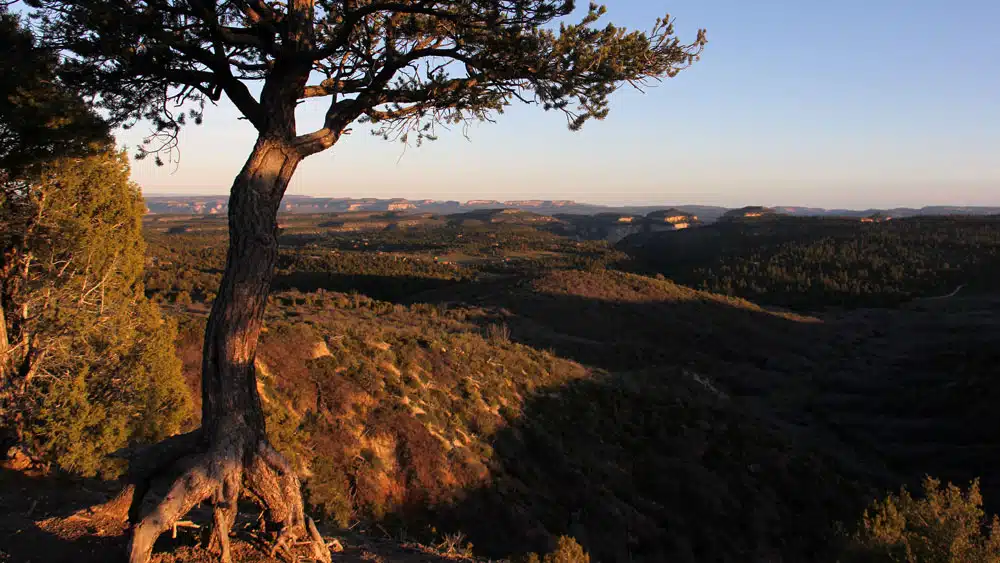 Other Questions? Please give us a call, send an e-mail, or use our Chat feature available on our front page.