---
---
Zion Ponderosa Ranch Resort Facilities
Zion Resort Lodge:
At the heart of the Ponderosa resort, near Zion National Park, is our spacious new Zion Resort Lodge. Among its features are a gift shop, a beautiful stone hearth and toasty fireplace, rustic coffee tables, and cozy couches. This is also home to Ray's Restaurant, and our Narrows Coffee Bar.
---
USE THIS PROPERTY MAP TO LOCATE LODGING/ACTIVITIES
---
---
---
---
Check out the list below of various facilities that may be of use for your group, family, or business retreat gathering.
ZION RESORT LODGE CONFERENCE ROOM / YURT / VH Spaces
Our Conference Room can accommodate 40+ individuals theater style and can be configured for conference settings in smaller groups. Our 1,500 sq. ft. Yurt can accommodate larger groups for many purposes. We also have many larger spaces available in Vacation Homes for groups of 35-75. The variety of options are a part of what makes this Zion National Park Lodge one of the best resorts in Utah.
---
---
BUSINESS CENTER

You're welcome to catch up on your business from anywhere on our property, but we do offer a small area with tables, chairs, wifi, and a printer (as of April 2021).  This space is located just above our pool.  Restroom facilities are also available.
---
---
RECREATION CENTER
The Zion Lodge Recreation Center is home to our indoor/outdoor climbing wall, foosball, billiard, ping pong, and much more! Guests will check in at the Recreation Barn for all of their scheduled activities. The barn also has meeting areas making it ideal for large group, corporate, or family conferences. Enjoy all the activities available at our recreation barn, including zip line, climbing wall, bungee trampoline.
---
---
MEETING / EVENTS YURT
Along with various other meeting spaces our 1,500 square foot yurt can be the ideal setting for your group gathering, whether it be a business meeting, family event, wedding, or any other type of group meeting, event, or gathering.
---
---
OUTDOOR TENT
This new outdoor facility is excellent for protected outdoor gatherings where we can lift the walls or lower them as needed. Enjoy group dining, meetings, social gatherings, and other events in this space at the Zion Ponderosa Ranch Resort.
---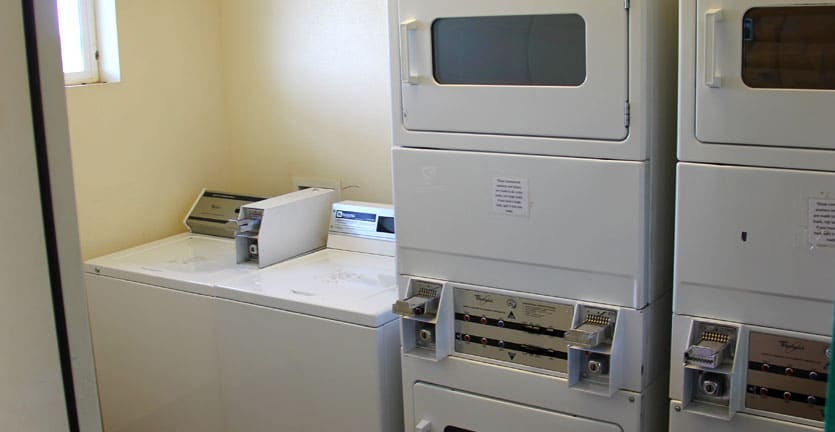 ---
- LARGE RESTROOMS
The Zion Lodge Pool House includes showers and bathrooms. Outside the pool house is a sink for campers to wash their dishes.

- INDIVIDUAL SHOWERS
There are large restroom spaces and 10 individually locked shower rooms in our main shower house by the pool. Additional restrooms and showers can be found in our Zion Resort campground.

- LAUNDRY FACILITIES
Guests of Zion Ponderosa Ranch are welcome to use the communal laundry facilities.
---
---
---
FREE ACTIVITIES...
Looking for a Utah resort with Basketball, Tennis, or how about Sand Volleyball? If you just want to kick around the resort for a few hours, there are plenty of activities to keep you busy. Our sports courts are a great way to enjoy the outdoors while staying close to the Ponderosa Ranch Resort.
---
Gift Shop:
No Zion National Park Resort would be complete without a gift shop. At the Ponderosa Resort gift shop our guests enjoy a wide selection of outdoor gear, clothing, and unique gifts.
---
---
---
And There's Much More!
Zion Ponderosa offers a vast array of recreational activities and adventures while enjoying the Zion National Park Lodge. Join us for spectacular hiking, horseback riding, rappelling, sand volleyball, and tennis just to name a few.
Be sure to visit our Zion National Park activitiesto see a full list of the activities Zion Ponderosa Resort has to offer.