---
---
ZION NATIONAL PARK GEOLOGY
Zion National Park is part of what is known as the Grand Staircase. While this may seem to be a strange name, the region around Zion National Park is indeed a staircase of geologic formations.

The Grand Staircase encompasses the area from Bryce Canyon to the Grand Canyon. Over 10,000 feet of sedimentary materials (sand, gravel and mud) are layered on top of each-other and, at different levels, these are constantly being eroded by flooding rains and rivers and streams throughout the region.
The bottom layer of rock at Bryce Canyon is essentially the top layer of Zion National Park, and following suit the bottom layer at Zion National Park is the top layer at the Grand Canyon.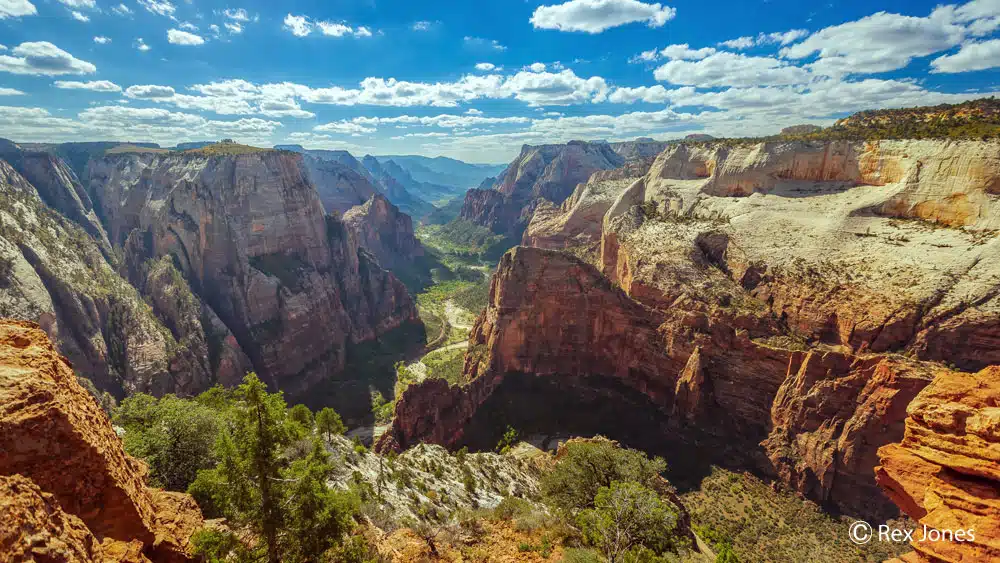 Erosion is the effect of wind, water the sheer effects of time. As canyons are carved in the layers of stone, geologist are able to determine the relative age of each layer. A wealth of knowledge concerning the formation of this region has been gleaned by scientific studies, but the exact time-frame of its creation is still uncertain.  Erosion and the different layers of geology are most visible to park visitor within the many slot canyons found in Zion National Park. The most famous of these slot canyons is called "The Narrows". This is located at the northern end of the main canyon in Zion National Park. The Narrows is a 16-mile slot-canyon carved by the Virgin River through a plateau. The slot itself is over 2,000 feet deep and 20 feet wide in its narrowest points. Erosion continues 24-hours a day in Zion National Park as sediment is carried away by wind and water.
Visit our activities page and learn more about taking a guided canyoneering experience into the slot canyons like The Narrows or other parts of Zion National Park.
–