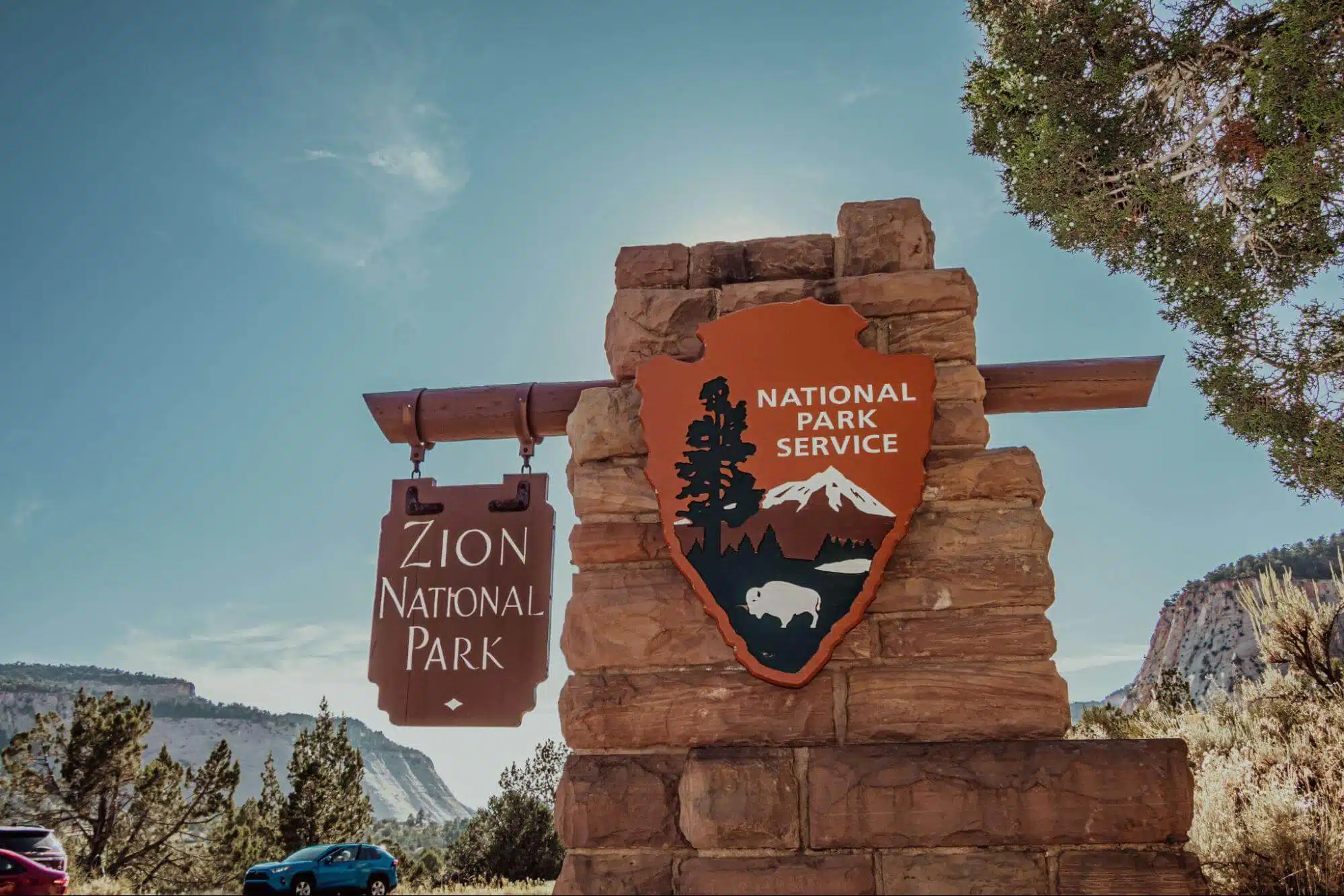 Zion National Park is one of the most popular national parks in the United States. Every year, millions of people visit Zion National Park to experience its stunning red rock scenery and world-class hiking trails. If you're planning on staying in Zion, you may be wondering where to stay near Zion National Park. Zion National Park hotels and vacation homes are two of the most popular options for Zion National Park Lodging. Both can be great options depending on what you are looking for but which option is the best for you?
Hotels Near Zion National Park
The closest town to the main Canyon of Zion National Park is Springdale, Utah. What is normally a small quiet town completely transforms when the park is busy and offers dozens of hotels near Zion National Park to choose from. With multiple options to choose from, all of these hotels will provide you with the classic amenities you'll find with staying in a hotel. But hotels also have a few drawbacks to consider, at least when comparing them to alternative lodging options like vacation homes.
Pros of Choosing a Zion National Park Hotel
Zion National Park Hotels offer all the classic amenities that you'd expect from staying at a hotel. From large community pools, on-site restaurants, and more, hotels offer many of the things you'll need so you may enjoy a hotel lodging experience. Other pros of choosing a Zion National Park hotel may include:
Hotel Room service
Hotel Daily Room Cleaning
Hotel Shuttle service
Hotel Continental Breakfast
Cons of Choosing a Zion National Park Hotel
While Zion National Park Hotels are some of the most convenient and common lodging options that doesn't mean they are the best option. With Zion National Park becoming such a major travel destination, hotels near Zion National Park are likely to always be busy making it hard to get away from the crowds and relax. Hotels also usually only sleep 4 people to a room which makes it hard to travel with a bigger group and requires renting multiple rooms. Hotels also offer less room for hanging out after a long day than other lodging options. Another downside to hotels is that your food options are limited. While most Zion National Park hotels have on-site restaurants and other restaurants nearby you won't have the ability to cook unless your hotel room has a kitchen and you might not have another option but to go out for every meal.
Zion National Park Vacation Homes Rentals
In the past few years, Zion National Park vacation homes have become an increasingly popular option and are just as easy to find and book as hotels. Staying in Zion vacation homes, rather than a hotel, offers more space for larger groups and is more comfortable for extended stays.
Pros of Choosing a Zion National Park Vacation Home
One of the many benefits of staying in a vacation home is that you will have all the comforts away from home while on vacation. With a vacation home, you will have access to larger bathrooms, private bedrooms, laundry services, and a full kitchen so you can cook your own meals. Vacation homes are also great options if you are looking to avoid crowds. It can be hard to relax after a long day in the park in hotels since there are usually large crowds. A vacation home gives you your own private space where you can unwind after a long day. Many vacation homes near Zion National Park also have private hot tubs and pools for you to use so you can enjoy the beautiful Zion National Park weather and scenery from the comfort of your own vacation home. If you are traveling with a large group vacation homes are the perfect alternative to Zion National Park hotels since you can find a home large enough for your entire group, and everyone can have their own private space come bedtime.
Cons of Choosing a Zion National Park Vacation Home
Depending on what you are looking for while on vacation, vacation homes may not have everything you are looking for. Vacation homes won't have some of the amenities hotels have such as spas or fancy restaurants. You will also be responsible for cleaning your own rooms and the vacation home before you leave which can be hard for busy parents and families.
Which is the Better Option?
Vacation homes offer everything you might need while on vacation as well as giving you your own private space to enjoy. Many rentals, like the vacation homes at Zion Ponderosa, also offer the same amenities as the hotels near Zion National Park such as pools/hot tubs, shuttle services, and proximity to the park all while providing a private space for you and your group.
Alternative Lodging Options
Hotels and vacation homes aren't the only options for Zion National Park lodging. If you are looking for a more adventurous stay, glamping sites or RV campgrounds might be the option for you. These options combine the comforts you want from home while giving you the experience of sleeping under the stars surrounded by the stunning scenery of the park.
Zion Ponderosa Resorts offers everything you need for an unforgettable vacation experience. From lodging to guided tours and hikes in the park itself we are determined to provide you with the best experience possible.

Book a Zion Vacation Rental