One of the biggest questions people have when planning a trip to Zion is "how long should we stay?" In our experience, five days is the sweet spot where you'll be able to experience the area without feeling rushed—although spending any amount of time in Zion will make you want to come back for more! Check out this 5-day/4-night Zion National Park itinerary we've put together in collaboration with our sister company East Zion Adventures. (Read to the end for details and for additional itineraries.)
Day One—Check in

Arrive and check in at Zion Ponderosa. Depending on what time you arrive, you may have time to explore the amenities, go for a swim, soak in the hot tub, play a round of golf or tennis, paddle around the pond. You may just want to get settled into your lodging and take in the views from your vacation home or relax at your cabin or glamping tent. 

Plan to join East Zion Adventures for a sunset Jeep tour tonight. The views overlooking Zion are amazing and it's the perfect adventure to get you pumped for the days ahead!
*Pro tip: Keep in mind when you're booking your stay that there are plenty of lodging options at Zion Ponderosa, including glamping, cabins and luxury vacation homes! 
Day 2—Visiting Zion National Park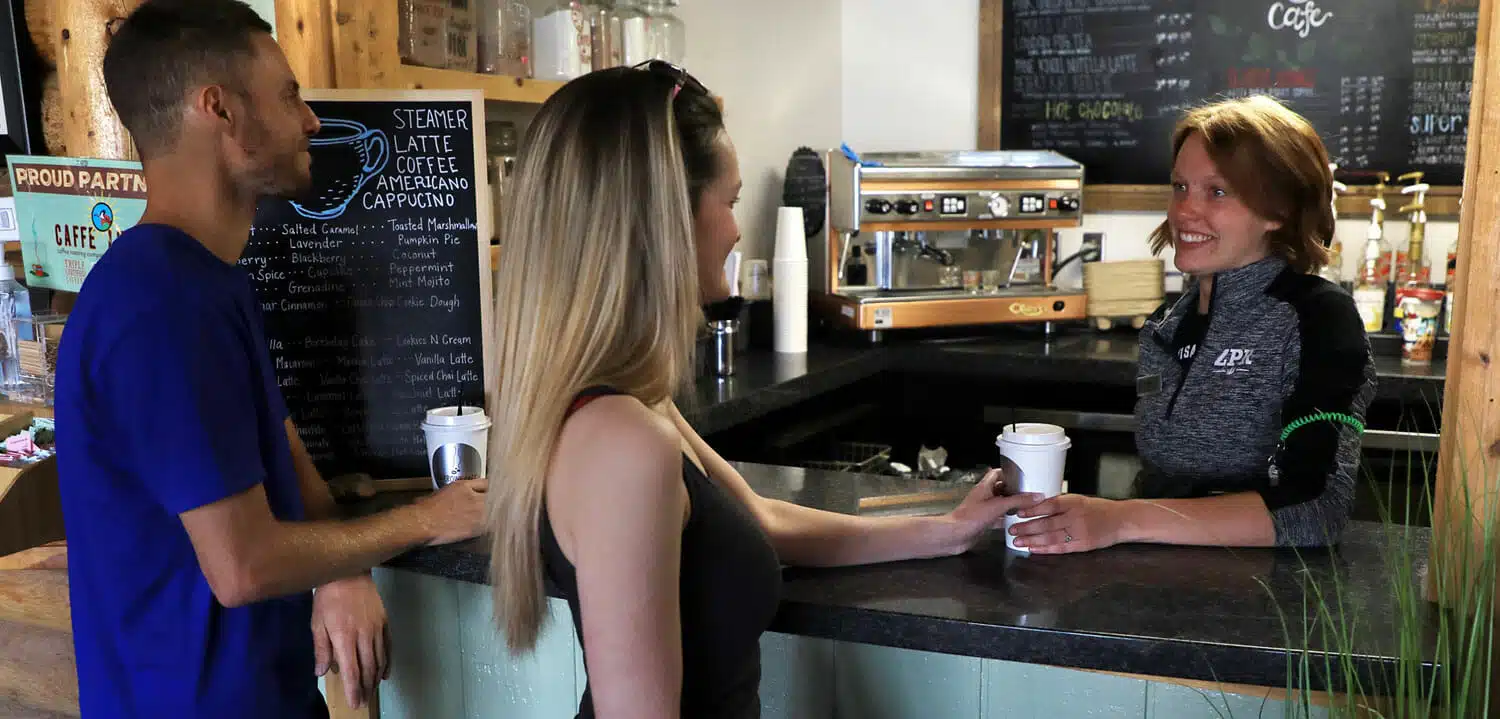 Wake up and enjoy a hearty breakfast from your cabin, campground or vacation home—or skip the cooking and head over to Ponderosa Eats at our visitor center. Continental breakfast is included for guests staying in cabins, glamping and conestoga wagons, and available for purchase by campground, RV and vacation home guests. If you want to get a quicker start on your day, pop by The Narrows Coffee Bar and grab something to go. 
Now let's head to Zion National Park! You'll definitely want to get an early start. Drive 15 minutes to the east entrance of Zion for a day of hiking and exploring. You can also inquire about the Zion Ponderosa shuttle down into the park. For most of the year, visitors can ride a shuttle from the Zion Canyon Visitor Center into Zion Canyon. Check here for the seasonal schedule. 

You can ride the shuttle to various stops, viewpoints and trails along the Zion Canyon route. You can hit up a few easy trails, like Pa'rus, Riverside Walk, and Canyon Overlook. Two of the most popular are Angels Landing and The Narrows. These are longer, more strenuous hikes so you'll want to plan your time accordingly. Check weather conditions before hiking The Narrows, and you'll need a permit for Angels Landing. If you didn't score one in the seasonal lottery, East Zion Adventures has a limited number of Angels Landing guided hikes you can book. 
One day in Zion will give you a good overview of the park so if you want to see more or take in a longer hike—that's why you're here for five days!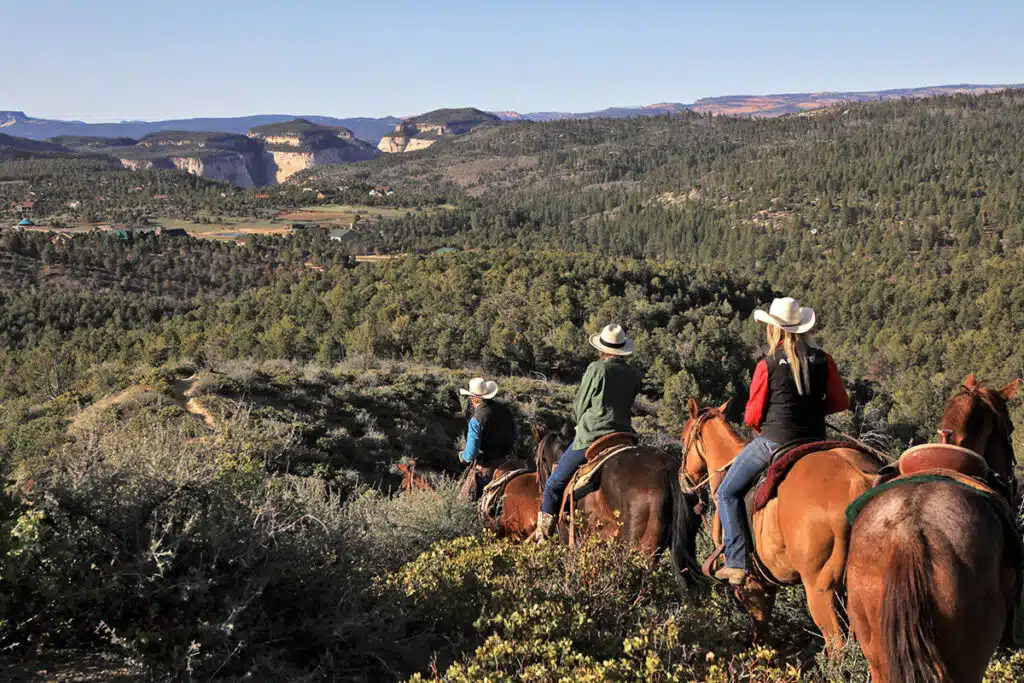 Return to Zion Ponderosa in the afternoon for a horseback ride at the ranch. There are guided rides for all levels of experience, and even a sunset tour for those heading back later in the day. 
End the day by taking in the stars at night from a hot tub on the balcony of your vacation home or by joining one of our stargazing tours. 
Day 3—East Zion Adventures and R&R

This is your day for East Zion Adventures! Ride in a UTV through the high desert landscape to a beautiful slot canyon for a guided adventure. From here, you'll explore the slot canyon on foot and take some pretty incredible photos. Then head back to the ranch for some R&R.
Depending on the time of year you're visiting, you can enjoy mini golf, swimming, tennis, stargazing and more. Skip the cooking tonight and grab dinner at Ponderosa Eats or some yummy tacos from KiKi Dee's Tacqueria. 
Day 4—Bryce Canyon National Park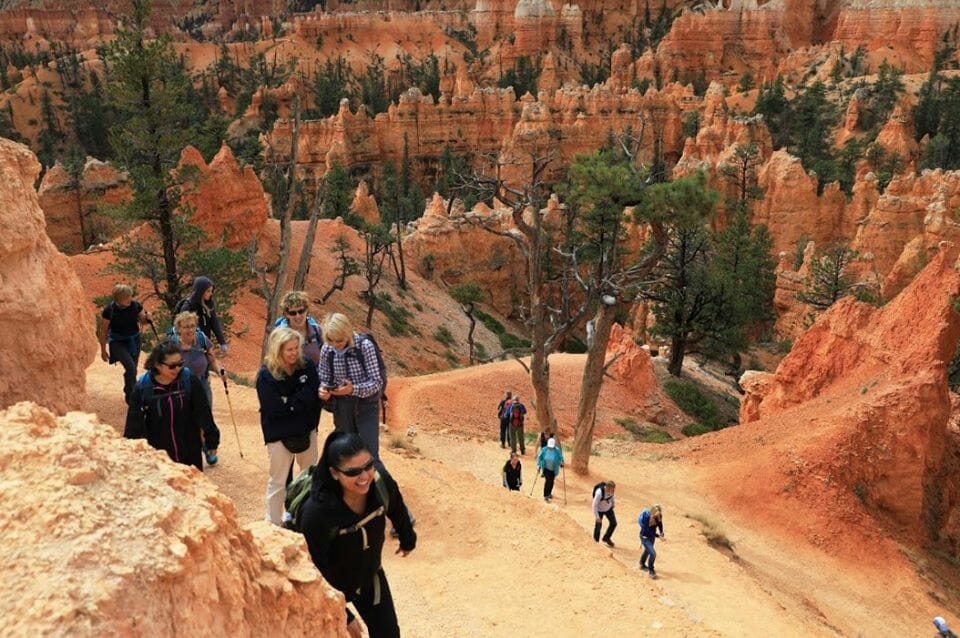 Road trip 76 miles to Bryce Canyon National Park. One of the perks of staying at Zion Ponderosa is proximity to two national parks so you can maximize your experience. Bryce Canyon is definitely doable in a day by making stops along the Scenic Drive and taking in the viewpoints. Rainbow and Yovimpa Points offer the highest elevation viewpoint in the park, at over 9,000 feet. 
Pro tip: Add another day or two to your stay to visit a third national park. Grand Canyon North Rim is just 2.5 hours away. 
Day 5—Observation Point

Finish your trip off with a hike to one of the most impressive views of Zion—Observation Point.  The trail peaks at 6,721 feet and from the lookout point, where you can see deep into the canyon of Zion. Peep Angels Landing from your viewpoint! The hike is 7 miles roundtrip, so plan accordingly with check out time. 
More Zion National Park Itineraries
There's so much to do at Zion Ponderosa and Zion National Park that you'll definitely want to come back but four nights and five days is a great start!