A lot goes into planning a Zion National Park vacation. We've rounded up and answered 10 of the most commonly asked questions from our guests about visiting Zion and staying at Zion Ponderosa. 
1. Is there any way to get to Zion without a car?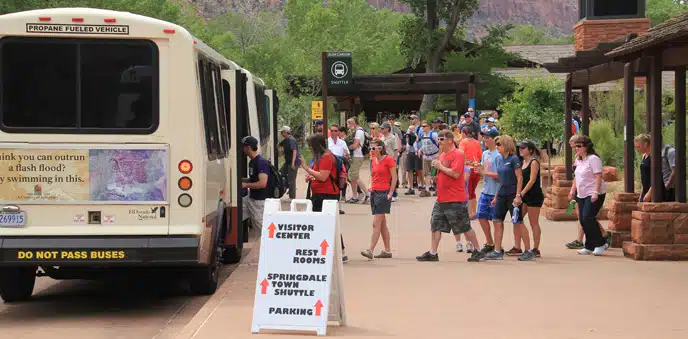 Yes! Our on-property guide company East Zion Adventures runs a shuttle into the main canyon from Zion Ponderosa Ranch Resort. Shuttle drop-off and pick-up services must be scheduled in advance. Click here to book a hiking shuttle. 
2. What's the best route to get to Zion Ponderosa and Zion National Park?
No matter where you're coming from, Zion Ponderosa Ranch Resort is central to many attractions including numerous national and state parks and monuments. It's a great place to stay as a base camp while exploring these areas. Check this link for clear directions and a video on getting to Zion Ponderosa. Feel free to give us a call at 800.293.5444 with questions about arriving from your specific location. We're always happy to help!
3. I have trouble walking distances due to some mobility issues. Any suggestions for seeing as much of the area as possible when we visit?
A Jeep tour is a great way to cover a lot of ground and see spectacular views of Zion National Park and East Zion without being on your feet. Browse available Jeep tours here or ask our East Zion Adventures recreation guides for suggestions when visiting Zion. 
4. How do I hike Angels Landing?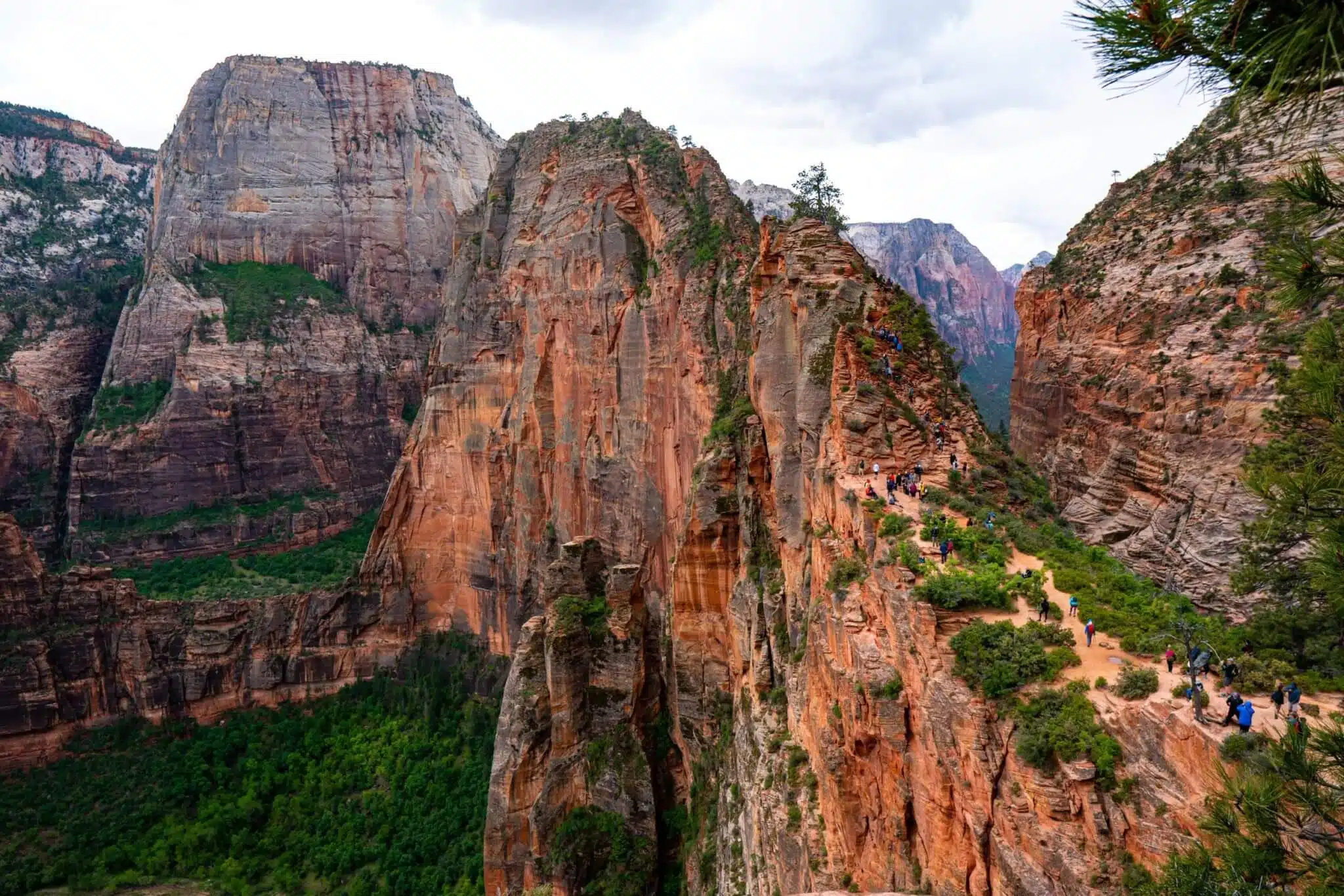 Angels Landing is one of the most popular destinations in Zion National Park. In response to concerns about congestion on the trail, everyone who plans to hike to the top of Angels Landing as of April 1, 2022 needs to have a permit. (No permit is needed to reach Scouts Lookout.) Apply for a permit on recreation.gov. Applications open quarterly. Didn't score a permit this time around? No problem! Our guide company East Zion Adventures leads a limited number of guided hikes to Angels Landing in Zion National Park. If you do have a permit but would still like to hike Angels Landing with one of our expert guides, call 435.648.2712 and ask about our permit-provided discount. Learn more about Zion Ponderosa guided hiking adventures. 
5. When do fall colors peak in Zion?
With elevations ranging from 3,600 to 8,700 feet, there are plenty of opportunities to see fall foliage in and around Zion National Park. Here's what you can typically expect:
Early September: Highest elevations may begin to show some color change but most foliage remains green.
Mid-September: Trees at high elevations begin to change color.
Late September: Beginning of peak season.
Early October: Fall colors peak in Zion National Park and at @zionponderosa.
Mid-October: Higher elevations are past their peak but colors still abound at middle to lower elevations.
Late October/Early November: Peak season in main Zion Canyon.
6. I'm planing to visit at the end of September. Do I need to take the shuttle or can I drive?
Zion National Park is open year-round and the shuttle is mandatory most of the year when visiting Zion. The shuttle doesn't run from Jan. 2 through late winter, and that is the only time personal vehicles are allowed to drive through the park. Shuttles take about 45 minutes to drive between the Zion Canyon Visitor Center and the Temple of Sinawava. You do not need a ticket or reservation to ride the park shuttle or enter the park. 
7. I'm hiking in Zion for three days in December. Recommendation for clothing for early December?
If you're not prepared for winter in Zion, however, your trip won't be as comfortable as it could be. With elevation ranging from just under 4,000' to well over 8,700', you need the right gear to tackle the variable weather conditions. With exposure to wind, sun, and the chance of rain or snow, it is always good to bring along some layers of clothing such as long-sleeve shirts, zippered leg-pants, jackets, hats, gloves and quality hiking shoes. Read this blog for tips on packing for winter in Zion.   
8. What amenities are included when you book an RV site?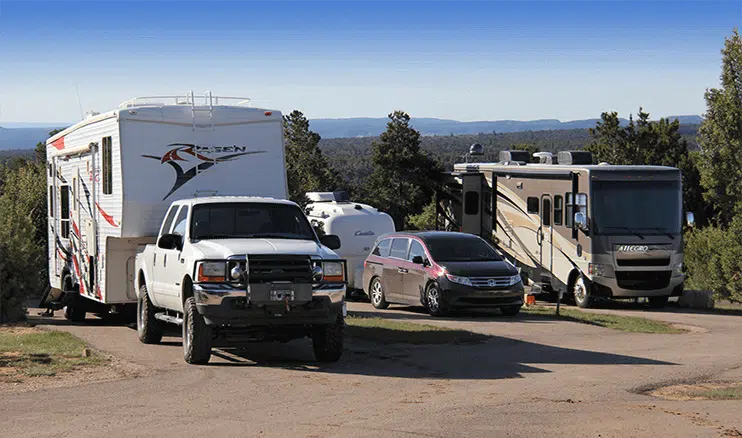 Our RV sites include:
Access to our open-use activities such as pool, hot tub, tennis courts, pickleball, and more. Adventure tours, mini golf, virtual reality and dining are available to all guests for a fee. 

Back-in sites with room for multiple slides

Wireless internet

30- and 50-amp service

Full hook-ups

Coin-op laundry room and shower house

Grill

Picnic table
Please see www.zionponderosa.com/rv for additional details. 
9. Are dogs allowed in Zion?
Dogs are permitted in our camping area and on leash throughout the property. We don't allow dogs in buildings, cabins or vacation homes. Keep in mind when traveling with pets, that they are only allowed on Zion National Park's Pa'rus Trail. 
10. How can I learn more about planning a trip to Zion Ponderosa?